Consumer sentiment seen better than last year's


Sales of gold jewellery are likely to rise 15-20 per cent in the coming week over the pre-Diwali week last year, owing to a rebound in consumer sentiment. After lacklustre demand in the last four-five months due to uncertainty in the gold supply policy hitting availability of the material, jewellery sales rose in the last couple of weeks. Consumers have started buying afresh, as Diwali is around the corner.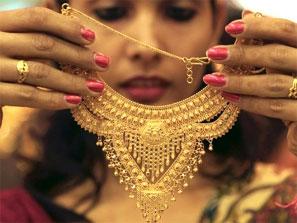 For Dhanteras (it is considered auspicious to buy gold on this day), many orders have already been placed in advance. This year, Dhanteras is on November 1.

"This year, we expect gold demand to be higher than last year by about 15 per cent. Orders have already started to pick up and advanced orders have been placed for gold jewellery for delivery on Dhanteras," said Rajiv Popley, director of Popley Group.
T S Kalyanaraman, chairman and managing director of Kalyan Jewellers, said, "This year, we have already seen a pick-up in demand, and sales are better compared to Dussehra. At that time, we saw a lot of casual purchases. But now, along with causal purchases we have Dhanteras orders, too, as wedding orders."

This year, gold supply has been a major challenge for jewellers, with many facing a supply crunch due to the government raising the import duty on gold to 10 per cent and introducing the 80:20 formula. Under this, importers would have to supply at least 20 per cent of the imported gold to exporters.

The supply squeeze has lifted premia on gold to Rs 2,000/10 gm over the near-month price quoted on the Multi Commodity Exchange (MCX). "It is an abnormally high premium. But in the last few weeks, sales have improved," said Haresh Soni, chairman, All India Gems & Jewellery Trade Federation.

Though spot gold in Mumbai's Zaveri Bazaar was quoted at an eight-week high of Rs 32,015/10 gm, this didn't have an impact on consumer sentiment. Bullion traders estimate in the coming week, gold prices wouldn't exceed Rs 32,000/10 gm.