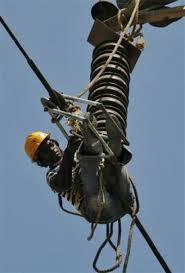 India averted a power crisis this week but doing so in the coming weeks might be difficult if the scarcity of coal and non-operation of power plants persist.

As of now, 13,122.5 Mw of coal-fired power generation capacity is shut across the country; of this, 80 per cent was shut through the past two weeks.

Compared to other regions, the country's western and northern parts are at a higher risk, with 7,200 Mw and 2,300 Mw of generation capacity, respectively, shutting due to want of coal.

With substantial generation capacity shut and temperatures soaring in August, daily demand on power exchanges shot up to 238 million units from the usual 180 million units.

"This translates into 10,000 Mw of power demand a day.

"However, the supply last week was 3,500 Mw.

"Substantial demand was seen from Uttar Pradesh, Bihar, Rajasthan and West Bengal.

"These states kept quoting high prices to get a share of the limited power availability," said a senior executive with India Energy Exchange, India's premier power trading platform.

What is worrying the Centre is states such as Gujarat, Madhya Pradesh and Maharashtra, which have been comfortable on the power front through the past few years, are also witnessing power cuts.

As power generation across northern and western India bore the brunt of the coal scarcity, spot prices at IEX rose to Rs 10.8 a unit during August 25-27, compared with Rs 8.7 a unit on August 22.

On Wednesday, the western grid faced a power supply crunch of 7,200 Mw, while the northern grid recorded a deficit of 2,300 Mw on Thursday.

On Friday, however, prices fell to Rs 5.47, though demand continued to be higher than supply.

"Around
this period, demand from southern states is high, but with northern part of the country witnessing an elongated dry spell, there is not enough generation and power demand continues to go up.
"The southern region, however, has caught up on demand, with some improvement in rain- and wind-based power being fed in the grid," said the IEX executive.
Various NTPC units (with a combined capacity of 2,500 Mw and spread across six power plants) are shut, owing to coal shortage.
Besides, Adani Power shut its Mundra unit (990 Mw) last week due to a coal shortage, while another 1,980 Mw of capacity was shut because of a payment default by utilities in Haryana.
Tata Power's Mundra ultra mega power plant shut 1,600 Mw of capacity, citing technical reasons.
For the closure of its 300-Mw Rosa power plant in Uttar Pradesh, Reliance Power, too, cited technological reasons.
The shutdowns of Tata Power and Adani Power came a day after the Supreme Court ruled power generators couldn't levy additional charges on buyers due to escalating fuel costs.
While Tata Power maintained it would resume operations in a day, Adani Power did not respond to queries on the shutdown.
India Meteorological Department's forecast for next week shows temperatures might fall three-four degrees Celsius, with heavy rainfall across the north.
Experts said this could lead to a fall in prices in the spot market.
"The price could fall to Rs 5 a unit in the coming week, though not below that, as a lot hinges on the capacity that is shut due to a scarcity of coal," said a Delhi-based analyst.
The IEX executive quoted earlier said even if states decided to stick to an average price of Rs 4-5 a unit, Bihar and high-demand states such as Uttar Pradesh and West Bengal could raise prices by quoting competitive rates.