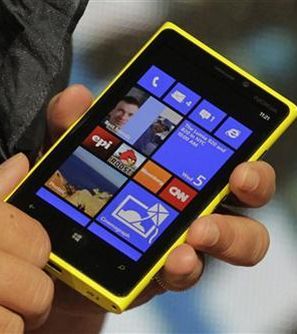 With Finnish handset maker Nokia stating the $7.2 billion deal with IT major Microsoft for sale of its mobile devices and services business might conclude by this week, the Chennai plant could become a contract manufacturing facility.
Nokia had yesterday said it expects the deal to conclude on April 25 and hoped it would continue to operate the Chennai plant under a "service agreement".
The plant at Sriperumbudur near Chennai is one of Nokia's biggest facilities in the world, employing about 8,000 persons directly and about 12,000 indirectly.
"With Chennai, it is worth remembering that we have said we will consider a services agreement with Microsoft should our Indian assets not be able to transfer at the close of the global deal," a Nokia spokesperson said.
A Nokia official had told PTI the company was still exploring the option of operating the plant by getting into a "services agreement", which would make it a contract
manufacturer for other companies.
The employees, backed by the Nokia India Thozhilalargal Sangam (Nokia India Employees Union) are apprehensive over the move of converting it into contract manufacturing, alleging that there may be a substantial reduction in manpower.
Last year the employees had resorted to a strike and impleaded themselves in a petition before Delhi High Court, stating that considering their future, the Chennai plant should be included in the Nokia-Microsoft deal.
However, due to the tax dispute faced by Nokia India and the deal between Nokia and Microsoft set to complete in few days, the Chennai plant is likely to be excluded from the deal.
On March 14, the Supreme Court had ordered Nokia India to give Rs 3,500 crore (Rs 35 billion) as guarantee before it transfers the plant to Microsoft.
Besides, the Tamil Nadu Government also slammed Rs 2,400 crore (Rs 24 billion) on Nokia, saying the company had been selling products from the Chennai plant in domestic market instead of shipping overseas.