A new policy to encourage airlines to fly to smaller cities and make regional air connectivity commercially viable is likely to be ready in the next three months.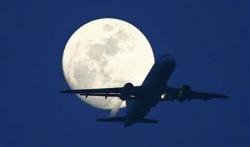 "The Civil Aviation Ministry is coming up with a new route dispersal policy to establish better air connectivity to small cities, which would include various measures to encourage airlines to begin operations to such places," Civil Aviation Minister Ajit Singh said.

A consultant, hired to prepare a draft of the policy to promote regional air connectivity, will submit its report by January 31, this year.

"We hope to be able to have some policy in place in about two months after this report is submitted. The idea is to make these (flying) operations more commercially viable," the minister said during an informal interaction with reporters.

Noting that the existing route dispersal guidelines which make it mandatory for airlines to fly to Northeastern states, J&K and Andaman & Nicobar Islands had many loopholes, he said while these loopholes would be plugged, it is unlikely that the existing sops provided to airlines to improve regional connectivity would be done away with.

"We want airlines to fly to small cities. We know that operating an airline is a costly affair. So they want to have only one type of aircraft as it reduces the operational costs. Hence, they need to be encouraged to also acquire smaller planes to fly to Tier-II and Tier-III
cities," Singh said.
The new policy would provide ways to cross-subsidise these operations by the airlines flying to such destinations.
To promote regional connectivity, the present rules stipulate that airlines operating small aircraft like turboprops, with seating capacity up to 70 passengers, are provided jet fuel at a uniform rate of sales tax of four per cent.
Taxes on the fuel otherwise range from four to 30 per cent across different states. The high sales tax rates and high domestic cost of jet fuel leads to fuel costs accounting for 40-45 per cent of the total operating cost of airlines.
Having jet fuel supplied at a flat rate of four per cent tax would be "a big fiscal incentive for airlines", Singh said.
Asked about spurt in airfares after grounding of  operations by Kingfisher Airlines, the Minister said this was not only the reason behind this hike as airlines still have a load factor of 70-79 per cent.
"Fares have gone up because of imposition of service tax, high cost of aviation turbine fuel and decrease in business travel due to downturn. Indian airlines are not yet making any operational profits," he said.
He said the Ministry would soon establish a monitoring mechanism to make the pricing more transparent and find out ways to make the fares reasonable.
This mechanism would be in addition to the airfare-monitoring cell functioning at the Directorate General of Civil Aviation.