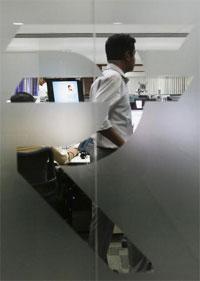 Analysts are growing increasingly bullish about the rupee in the near-term on the back of a sharply narrower current account deficit, easing inflation, and strong foreign investor inflows.

Barclays on Tuesday cut its one-month dollar/rupee (USD/INR) forecast to 59 from 61, with a stop loss at 62.50.

That would now place Barclays as the most optimistic among the 25 respondents to a Reuters poll which was released on Friday showing the median forecast at 62, wherein Barclays was still maintaining its forecast at 61.

Technically, USD/INR remains well below its 200-day moving average after first breaching that trend level on Thursday for the first time since May 2013, adding to the optimism on the rupee.

Expectations of a big victory for the BJP in the general elections to be completed by May have been widely cited as a reason for the rally, given market perceptions that the opposition party is more business friendly and reform minded.

However, Barclays warns the election outcome remains uncertain, and keeps its 3-, 6- and 12-month USD/INR forecasts unchanged at 61.0.
Image: Barclays on Tuesday cut its one-month dollar/rupee (USD/INR) forecast to 59 from 61, with a stop loss at 62.50; Photograph: Reuters