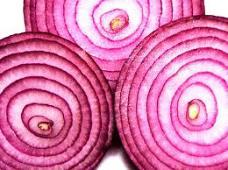 Farmers protesting fall in onion prices today blocked the busy Mumbai-Agra national highway between Pimpalgaon Baswant and Chandvad at Nashik for over two hours.
The protesters, numbering around 500, demanded that ban on onion export be lifted, police said.
Prices of the onion came down to as much as Rs 450/500 per quintal, at Pimpalgaon Baswant Market Yard, a major producing region about 25 km from Nashik.
On December 20 last year, wholesale rates of onions had shot up to nearly Rs 6,300
per quintal at both Lasalgoan and Pimpalgaon.
At Lasalgaon, farmers hurled onions at passing vehicles, they added.
National Agricultural Cooperative Marketing Federation vice president Changdevrao Holkar said with the current prices, farmers will not recover even production costs and the ban on exports must be lifted.