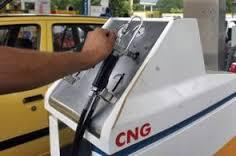 In a significant development, the Petroleum Ministry has held that the oil regulator's approval is not needed for setting up CNG selling stations and companies were free to set up CNG pumps across cities.

The ministry recently issued an order saying 'no authorisation from Petroleum and Natural Gas Regulatory Board is required for setting up of a CNG station.

PNGRB has been since 2009 issuing licences to entities for city gas distribution networks, essentially for retailing compressed natural gas to automobiles and piped cooking gas (piped natural gas or PNG) to households.

The Oil Ministry has, however, held that while PNGRB can issue authorisation for CGD, companies are free to set up a CNG stations without its prior approval.

"CNG station is not covered in the definition of 'city or local natural gas distribution network' provided in the PNGRB Act, 2006. No authorisation from PNGRB is required for setting up of a CNG station," it said in a letter to GAIL India Ltd chairman and managing director.

Officials said this essentially means that PNGRB can issue authorisation or licence for CGD which entails laying of local gas pipeline network.

But any entity can set up a CNG station and hire pipeline network of PNGRB-authorised CGD entity for taking gas to the retail pump.

The ministry's letter was in response to GAIL writing to the Oil Secretary asking if in terms of PNGRB Act, 2006, CNG stations are integral part of CGD network or not.

"The issue was examined in the Ministry in consultation with the Department of Legal Affairs, Ministry of Law & Justice," the Ministry said while passing the directive on CNG stations not coming under purview of PNGRB.

The directive comes as a blow to PNGRB which had in October invited bids for issuing licenses for retailing CNG and piped cooking gas in 14 cities, including Bengaluru, Pune and Amritsar.

Bids are due on February 11, 2014.

The officials said PNGRB can issue authorisation for these cities to entities for laying of the pipeline network in the city.

This is essentially the fifth round of CGD bidding, with the previous fourth round that was announced in September 2010, scrapped in November 2011.

PNGRB had invited bids in 2009 for 13 cities in first two rounds. It hasn't been able to award most of the cities offered in third round because of litigations.