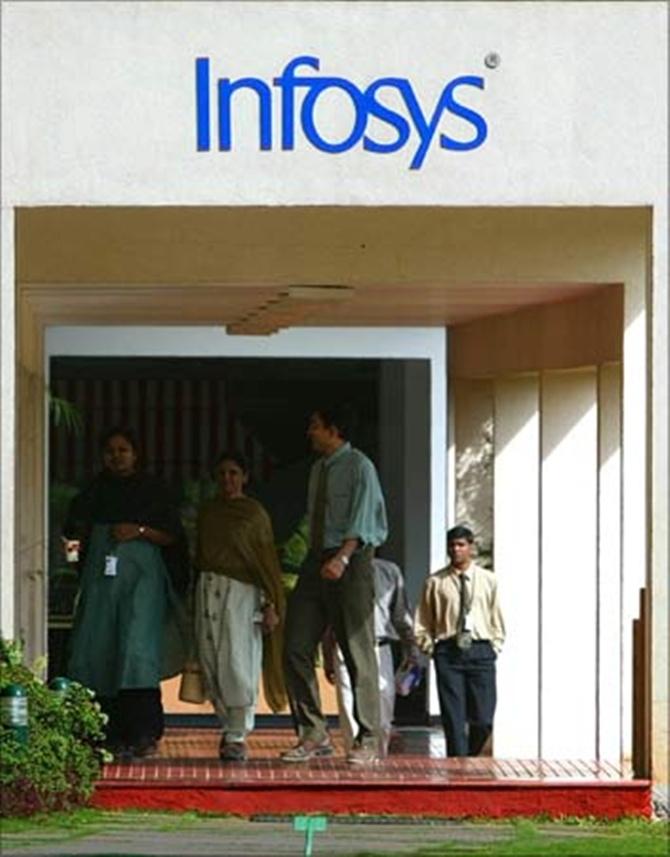 The BSE's index of Information Technology (IT) stocks is down 2.71 per cent since January, compared to a 6.8 per cent gain in the Sensex.
IT stocks might continue to lose appeal, suggested a Morgan Stanley report that downgraded the software segment for emerging markets and the Asia-Pacific region.
Morgan Stanley's Asia and Global Emerging Markets Strategy Report downgraded software firms on valuation and earnings concerns.
"Our main industry quant model change this month is to downgrade software to EW (equal weight) from our long-standing OW (overweight) position since March 2013," said the report dated April 8.
Three out of the top six software firms in the emerging market and the Asia Pacific region (excluding Japan), by market capitalisation, are Indian. These include Infosys, Tata Consultancy Services and HCL Technologies.
"Software was one of our key OW industries since March 2013. It has been the best-performing industry group since then… Now, we have observed negative signs from valuation, earnings and fundamentals perspectives that suggest to us that we should take profit from this long-standing OW position on the software industry," said the report.
Rajesh Cheruvu, chief investment officer, RBS Private Banking India, said domestic investor preferences were also showing signs of a shift away from defensive sectors, including IT.
"Sectors such as IT, Consumer and Health care stocks may see some time correction. Other sectors such as Financials, Industrials, Materials and Energy may pick up as a lot of these sectors have under-performed in recent years," he said.