Japan-headquartered Honda Cars India might set up its plant in in the country in Gujarat, sources said. This follows two-wheeler maker Honda Motorcycle and Scooter India (HMSI) setting up a plant in the state.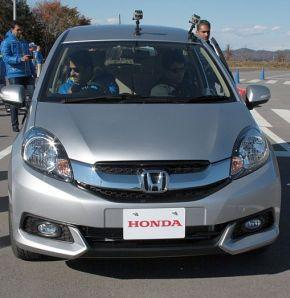 A senior government official close to the development said, "It (Honda Cars) is looking for a 250-acre land parcel and has already visited a site in Vithalapur. However, at the moment, the company wishes to keep things under wraps."
A Honda Car senior official denied to comment on the matter.
Vithalapur is about a few kilometres from Hansalpur, where Maruti Suzuki India's plant is proposed. Maruti Suzuki has also bought a plot in Vithalapur for expansion in the future.
The area, about 110 km from Ahmedabad, lies between Sanand and Mehsana towns. In the same region, HMSI has bought about 200 acres of private land at Rs 15-20 lakh an acre.
The two-wheeler maker is likely to sign a state support agreement with the state government, which has been delayed due to the coming Lok Sabha elections.
Recently, Honda Cars India started manufacturing passenger cars at its Tapukara plant in Rajasthan's Alwar district; the facility is spread over 450 acres.
Cumulatively, the company has invested Rs 3,526 crore (Rs 35.26 billion)n the Rajasthan unit.
The unit started phase-I operations in 2008, with a press shop and power train shop for engine components.
In February this year, the unit started making vehicles. Initially, it is running at a capacity of 60,000 vehicles a year, working in a single shift. The plant has an installed capacity of 120,000 cars a year.