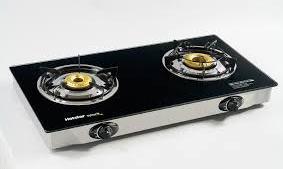 The Bureau of Energy Efficiency and petroleum ministry are planning mandatory star ratings for liquefied petroleum gas stoves in a week.

Star ratings would be applicable for diesel pumps in the agriculture sector.

Through the conservation campaign, the government is looking to save $5 billion in the yearly oil import bill.

"In a few days, we will come up with benchmarking norms for gas stove and diesel pumps.

"We, along with the Petroleum Conservation Research Association, are finalising the formalities. PCRA has conducted tests related to this in authorised labs," said Ajay Mathur, director-general of BEE.

According to sources, rating would be decided on the basis of the energy consumed by the model for boiling a particular quantity of water.

The Rs 50-crore (Rs 500-million) conservation drive was launched for six weeks.

It included proper driving habits, awareness for better maintenance of vehicles, use of car-pooling, switching off engines at traffic lights, upkeep of heavy-duty
vehicles and driver training to minimise fuel wastage.
The ministry was looking to train 20,000 drivers from state transport utilities in six months and 30,000 truck drivers in the next two months.
Star labelling is used for refrigerators, air-conditioners, tube lights, distribution transformers and induction motors.
Petroleum Minister M Veerappa Moily had suggested steps such as separate fuel economy standards for passenger and freight vehicles; and devising standards for other fuel-based appliances such as diesel pumps, generation sets and boilers.
Energy conservation measures have been drawing flak with the finance ministry calling it ambitious as there is a lack of mechanism in place to judge its success.
It is allegedly an extension of the yearly campaign by the PCRA, with a budget of Rs 25-30 crore (Rs 250-300 million).
Asked about the energy savings through star labelling, Mathur said: "These ratings, from single star to five star, would be applicable only for new stoves and pumps.
"Hence, it would be difficult to say how much savings would be there."