Important appointments at these companies have been stuck for long

From Shipping Corporation of India (SCI) to Jawaharlal Nehru and Vizag ports, all have been doing with temporary chairmen for months, as important appointments in the maritime sector — already facing capacity constraints and poor cargo growth — are stuck.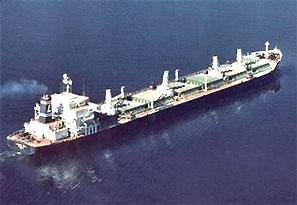 And, it's not just the state-run companies. The lack of clear leadership in the port sector has been hurting the private sector, too. Adani group's coal terminal on eastern quay 7 at the Vizag port is stuck because the port trust has not been able to find a competent party to complete the dredging work.

A senior executive of a private port company said: "Chairman is the most powerful functionary in a port trust. A person brought in as a stop-gap arrangement will not take big decisions that can be scrutinised later.
How can the government not find able officers to fill these posts?" The chairman of Kolkata Port Trust, R P S Kahlon, has the additional charge of Vizag port as well.

At Jawaharlal Nehru Port Trust (JNPT), since L Radhakrishnan "went away prematurely", Deputy Chairman N N Kumar has been holding the chairman's position on a temporary basis.
Not only are things running slow but, also, with the award of the fourth container terminal, the port trust itself has gone back and fourth in its bidding plan for the project — as a single or two-part terminal. As decisions are not taken, the infrastructure development suffers.

"Bureaucracy acts as an insulation from political intervention. If the top official is not strong and does not have the mandate, political forces can cause difficulties," a senior port sector analyst said. Around 40 applications have been received by the shipping ministry for Vizag port but the process of selecting a candidate is expected to take some more time.

Besides a shortage of officers, the procedure of appointment by the Public Enterprise Selection Board (PSEB) is time-consuming and inefficient.
Though SCI has announced Sunil Thapar is going to be its new chairman, the appointment has not become effective for want of certain clearances. Industry experts feel SCI should be feeling a pinch at a time the shipping sector is navigating through rough waters. Senior government official B K Mandal has been given the additional charge of the post till SCI finalises its new chairman.

"At a time when shipping is undergoing a crisis, leading shipping PSUs not having chairmen means they cannot take big decisions, such as entering into joint ventures, diversifying, or even buying and selling ships to take advantage of price fluctuations. A call on this needs to be taken soon, as a temporary head would not be comfortable taking such decisions," a senior shipping company executive said.