The Tata Motors' board is expected to appoint the new managing director in a few days time following the demise of of Karl Slym, who died on Sunday after falling from the 22nd floor of a five-star hotel in Bangkok.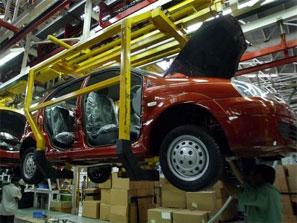 "We will issue a statement once the board takes a decision in the next few days," a company spokesperson said when asked who would carry out the responsibilities of the managing director.
According to reports, Slym, 51, died after falling from a high floor of the hotel in Yannawa district, Bangkok. He had gone to attend a board meeting of the company's Thailand arm.
He had joined Tata Motors as the managing director in 2012 and led the company's operations in India and global markets, excluding Jaguar and Land Rover business.
Condoling his demise, Assocham Secretary General D S Rawat said, the untimely death is not only a loss to the Tatas but to the entire Indian automotive industry.
Slym strongly believed that the revival of the automotive industry at this critical juncture essentially requires synergistic efforts by all stakeholders, Rawat added.
Slym was also the first chairperson of the Assocham Automotive Council.
In a separate statement, Harish Lakshman, Automotive Component Manufacturers Association of India (ACMA) president, said: "It is indeed very unfortunate that the automotive industry has lost a distinguished leader. His loss comes at a juncture when the industry needed him the most."