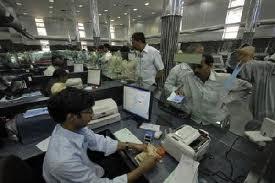 A committee headed by former Reserve Bank of India governor Bimal Jalan will carry out the first-level screening of applications to set up new private banks, at its second meeting scheduled to be held in New Delhi on December 16.

Based on this screening, the committee may weed out applications that do not meet the eligibility yardstick or the 'fit and proper' criteria for securing a licence.

It is expected the entire process would be completed in three months.

Earlier, RBI Governor Raghuram Rajan had set a January deadline for awarding licences.

But the process would be delayed, as the central bank is still collating information on the applicants.

"Due diligence work is being done by RBI. By mid-December, we will get the proper status of all applications.

"It will give us some idea about who are fit and proper.

"At that stage, we would know where we are and the first-level screening would be conducted," said a person privy to the development.

It is unclear whether RBI would give licences to industrial houses in the first batch.

There are 26 applicants for new licences, including the Anil Ambani-led Reliance Group, Tata Sons, L&T, Aditya Birla Group, Bajaj, SREI, Religare, LIC Housing Finance, JM Financial, Muthoot Finance, Edelweiss, IDFC, India Infoline, Shriram Capital, Indiabulls, India Post and IFCI.

"At the moment, we have not taken any decision. We want to approach it in an objective manner. After all, we are dealing with other people's money," the person added on condition of anonymity, owing to the sensitivity of the issue.

The screening committee is contacting agencies such as the Central Vigilance Commission and the Central Bureau of Investigation to do a background check on all the applicants.

RBI has also sought information relating to sourcing of funds of the entities' promoter groups, income tax records, records of various group companies, their balance sheets for a few years, etc.

The first meeting of the advisory committee was on November 2.

While screening the applications, the panel is likely to emphasise on the entities' promoter groups and their activities and consider the steps proposed by applicants to ring-fence the proposed banking venture from other businesses to avoid conflicts of interest.

The committee has former RBI deputy governor Usha Thorat, former Securities & Exchange Board of India chairman C B Bhave and Nachiket M Mor, director of RBI's central board of directors.

In the past 20 years, RBI has given licences to 12 banks in the private sector in two phases.

Kotak Mahindra Bank and YES Bank were the last two entities to secure banking licences (2003-04).
The image is used for representational purpose only