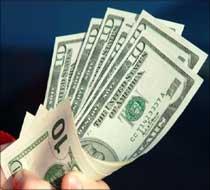 An Indian-American entrepreneur has pleaded guilty to charges that he concealed from US tax authorities nearly $7.9 million which he held in secret bank accounts in India and Switzerland and has agreed to pay $2.4 million penalty for not disclosing them.

Sanjay Sethi, 52, of New Jersey pleaded guilty on Tuesday before US District Judge Jose Linares in Newark federal court to an information charging him with conspiracy to conceal assets in undeclared bank accounts from the Internal Revenue Service.

Sethi used corporations in the Cayman Islands and the British Virgin Islands to conceal his assets and income he held in secret bank accounts in Switzerland and India, US Attorney Paul Fishman said.

"Our criminal laws do not tolerate those who use foreign accounts to conceal their assets," Fishman said.

"Cheating the government out of
tax dollars hurts all honest taxpayers."
Sethi faces a maximum potential sentence of five years in prison and a fine of $250,000 when he is sentenced on April 18.
He has agreed to file true and accurate tax returns and to pay to the IRS all taxes and penalties owed, in addition to the $2.4 million penalty.
The criminal information says that Sethi opened secret accounts with 'one of the largest international banks' headquartered in England with offices in Hong Kong, Singapore, India and the US.
While the information has not named the bank, media reports said the bank is HSBC.
The bank operated a division in the US called NRI Services through which it encouraged US citizens to open undeclared bank accounts in India, the 12-page criminal information said.
According to documents filed in the case, Sethi schemed with bankers from the US, UK and Switzerland to conceal his assets and income derived from those assets.