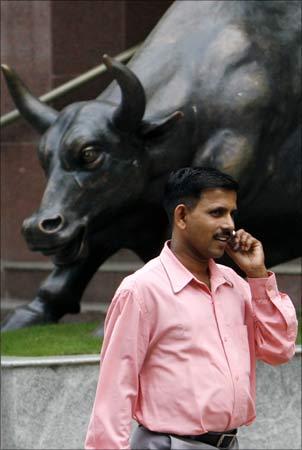 Gripped by the pre-election frenzy, Indian markets seem to be factoring in the victory by the Narendra Modi-led BJP.
In sync with the hope rally fuelled by exit polls' suggesting a BJP lead, stocks in beaten down sectors such as capital goods, infrastructure, financials and Public Sector Undertakings (PSUs) have surged since February.
Most market gurus believe this rally has more legs and are optimistic about a stable government at the centre post elections. In the run up to the elections, we list down key themes and stock picks of leading brokerages.
Capital Goods, Infrastructure and Financials seem to be safe bets for now.
PSU stocks also seem to be in high demand given that the BJP-led National Democratic Alliance (NDA) manifesto includes addressing key issues facing these companies. On the other hand, erstwhile market darlings such as Consumers, IT and Pharma sectors are expected to lag behind the broader markets in terms of returns.
Interestingly, mid-caps and small-caps are running neck to neck with their larger peers in the race for key election picks. While large caps have led the rally so far, analysts believe mid and small cap stocks could also play catch up sooner than later.
However, if the election outcome misses market expectations, experts believe the markets could witness a strong knee-jerk correction. In the worst case scenario, a hung parliament will put pressure on the markets.