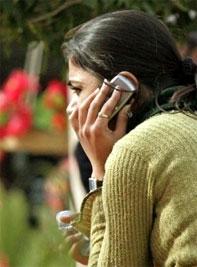 The Cellular Operators' Association of India (COAI) has projected 7,000 jobs will be created in the telecom sector in 12 months, a 10 per cent increase in the workforce.

This estimate could well be conservative.

Reliance Jio, expected to launch fourth-generation (4G) mobile services this year, has hired 3,500 people. At its last annual general meeting, Reliance Industries Chairman Mukesh Ambani had said the group's telecom venture would employ more than 10,000 people through the next year.

Vodafone has declared it will add 1,800 employees to take care of its $3-billion expansion plan. Bharti Airtel and Uninor will also hire. Telecom infrastructure companies and vendors, said Rajan Mathew, director-general of COAI, would add five-six per cent to their workforce.

Sunil Goel, managing director of executive search firm GlobalHunt, said cumulative hiring in the telecom industry in 2014-15 would be 15-20 per cent higher than in the previous financial year, when job growth was relatively flat. Goel added the new hiring would be skewed towards smaller cities because of the cost advantage. Goel's calculation will mean 14,000 new telecom jobs this year.

With Rs 2,50,000 crore (Rs 2,500 billion) of cummulative debt on their books last year, virtually every telecom company undertook a cost-cutting exercise, which meant job freezes, more multi-tasking and a shift to managed services by moving employees to third-party service providers. The result was a smaller telecom workforce.

The nine private cellular operators, which together had about 70,000 employees in April 2013, saw their headcount come down by 3,500 in March 2014. The five per cent cut in the workforce does not include large movements to third- party vendors. There is no data on how many kept their jobs after the transfer.

Reliance Communications was able to halve its staff of around 25,000 in 2012 by simply signing managed contracts with Alcatel-Lucent and Ericsson. The network companies absorbed the bulk of these employees. The number of e retained is not known.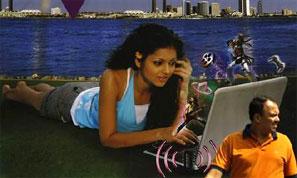 "We are focusing on enhancing productivity to build an agile organisation. Recruitments do not happen through conventional routes any more," said Amit Das, head of human resource, Reliance Communications.

The COAI estimates more than 20,000 jobs were lost last year in the telecom industry, which includes operators, equipment vendors, infrastructure firms, managed service providers, handset makers and retailers. This is 2 per cent of the estimated 1 million people the industry employs directly and indirectly .

Yet the worst may be over. Indian telecom seems to be getting back on its feet. Cellular operators are have been able to hike tariffs without losing revenue and margins are climbing.
Companies have bid and won spectrum for their next phase of expansion. "The planned expansion, network upgradation, and the growing data market, including the emergence of 4G, will create fresh employment," said the COAI's Mathews.

But companies are less aggressive in hiring at the top. Bharti Airtel saw 20 of its senior executives leave in the past few months. They were replaced from within the ranks. "About 80 per cent of positions created by people who left are filled by our existing staff," said Gopal Vittal, MD and CEO (India and South Asia), Bharti Airtel.