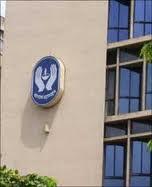 Life Insurance Corporation of India has issued licences to about 60,000 new agents.

The insurer plans to hire about 2,00,000 agents this financial year.

R R Dash, executive director, LIC, said the insurer's recruitment drive had seen good response.

To encourage people to join LIC as agents, the company has also held marketing initiatives in railway stations in Mumbai.

In 2012-13, about 100,000 agents had quit the company.

However LIC Chairman S K Roy had told Business Standard this was a universal phenomena; it wasn't unique to LIC.

"But we have good systems and processes in place.

"This year, we are looking at leveraging information technology to arrest attrition.

"IT has huge potential in making this work easier, since our team size is 1.2 million.

"We will put solutions in place in about a quarter," he had said.

To ensure there are more agents in the life insurance industry, the Insurance Regulatory and Development Authority has relaxed the pass percentage in the agents' pre-recruitment examination from 50 per cent to 35
per cent.
LIC has about 12,00,000 agents across its 2,000 offices.
Dash said the insurer was focusing on training and marketing initiatives so that agents were able to record more business.
By December, the company plans to open 1,700 offices.
These offices would have one or two officials who would not only collect premia and issue policies, but also assist customers in renewals.
Earlier, Finance Minister P Chidambaram had asked LIC and public general insurers to ensure they were present in all towns with a population of at least 10,000.
Dash said LIC was targeting 10,000 Million Dollar Round Table agents.
MDRT is an international association of high-performing agents.
To be part of this association, an agent has to record at least $182,000 in premium or $91,000 in commission a year.
Of this, a fixed percentage should come from specified products such as risk protection or unlimited credit.
MDRT members have access to exclusive club memberships, training programmes and other incentives.
LIC agents are given incentives such as gratuity, special concessions.
Those recording good performances are given club memberships; they are also entitled to MDRT membership.