The Vijay Kelkar panel's recommendation to monetise surplus government land has triggered fresh thinking in key central ministries on how it can be done expeditiously.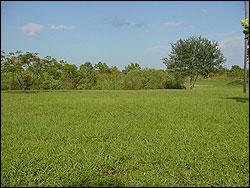 The move has the potential to unlock huge revenue, as thousands of acres of surplus land is available with just three government entities: port trusts, the railways and public sector undertakings (PSUs).
The Kelkar panel on fiscal consolidation has stressed that over two-three years, this policy instrument could be used to raise additional resources for development. The idea was also mooted earlier, to be implemented by various ministries and departments (including the department of posts) but failed to take off.
Port trusts alone have about 50,000 acres of surplus land that can be put to commercial use and for which a comprehensive policy is on the anvil. The policy would allow the leasing of unutilised land to real estate developers.
According to a recent paper prepared by Deloitte, major ports in India have combined land assets of 258,000 acres at their disposal. Up to 20 per cent is not in use and could be leased out, the consulting firm has pointed out, adding the world over, port land has been leveraged to optimise throughput and increase revenue.
A report by the Railways Modernisation Committee has said the organisation has 10,000 acres of surplus land in urban centres identified for commercialisation. A conservative estimate by railway ministry officials suggests the railways can generate about Rs 50,000 crore from that land. 
Though not much has been done on this count, despite the railways having stressed on the commercial use of land for a few years, action is now expected. Expeditious clearances to these projects are on the cards.
According to ministry figures, the total vacant railway land is about 113,000 acres.
For surplus PSU land, the government has initiated the process for the creation of a Public Sector Land Development Authority, which would prepare and implement a plan for monetising the prime land available with these entities.
There is a plan to unlock the prime land on which about 50 loss-making PSUs have been sitting for years. The Kelkar committee has said the resources garnered by monetising land can finance infrastructure, particularly in urban areas.