Prodded by the Airports Authority of India (AAI) to pay off their dues, Jet Airways and SpiceJet promised the state-run airports body to make part payments by this weekend, official sources said.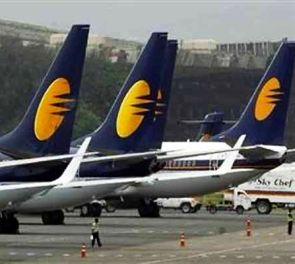 While SpiceJet would pay up Rs 25 crore (Rs 250 million) by November 29 to clear its outstanding dues, Jet Airways has agreed to pay Rs 80 crore (Rs 800 million) by November 29 and another Rs 12 crore (Rs 120 million) of its dues by December 10, official sources said.

Jet owes AAI a total of Rs 165 crore (Rs 1.65 billion) and SpiceJet Rs 119 crore (Rs 1.19 billion), they said.

The two airlines informed the AAI about their readiness to settle part of their outstandings at a meeting on Monday, as the airports body threatened to put them on a cash-and-carry arrangement if dues were not settled by month-end.

The sources said SpiceJet has paid another another Rs 15-18 crore (Rs 150 – 180 million)
which was not accounted for earlier.
As per official figures three months ago, five private airlines, including Kingfisher Airlines which has closed down, have over Rs 350 crore (Rs 3.5 billion) as dues pending towards AAI. The Vijay Mallya-owned airlines owes Rs 186.26 crore (Rs 1.86 billion).
AAI has taken the litigation route against Kingfisher and Paramount Airways, which has also closed down, for realising its pending dues.
The dues of private carriers are monitored on regular basis and in case of delay, the AAI issues notices to the airlines for their settlement.
The AAI also charges penal interest on delays and when delays persist, it puts the airlines on cash-and-carry mode besides encashing security amount.