The shares of Tata Group companies, including Tata Steel and Tata Motors, have seen a bull run in the past three months.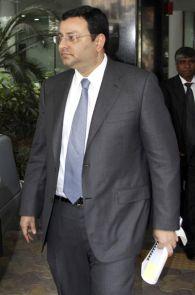 Investors seem to be betting that the European operations of Tata Steel are now out of the woods and that Jaguar Land Rover, the European luxury vehicle arm, will continue to bring more cash to Tata Motors.

Tata Steel shares are up 44 per cent to Rs 392 a share since August 23. Tata Motors' are up 28 per cent to Rs 373 a share in the same period. Tata Group's overall market capitalisation is up 16 per cent, to Rs 637,935 crore (Rs 6.38 trillion).

The other big gainer in this period is the Mahindra group, whose market capitalisation is up 23 per cent to Rs 117,654 crore (Rs 1.17 trillion), and Anil Agarwal's Vedanta group.

Analysts say Tata Steel Europe's Ebitda (earnings before interest, tax, depreciation and amortisation) per tonne improved to $26, driven by lower input costs; however, the benefit is likely to wear off in the near future.

"A better European market this year will meet analysts' expectations and we hope the Europe operations will become cash-positive soon," says an analyst with a domestic institution.

For Tata Steel, the turnaround in the share price has come at a time when it is getting ready to commission its Kalinganagar plant (in Odisha) and to improve the margins in the domestic market.

Analysts say during the September quarter, the company's volume grew 18 per cent over a year, due to capacity ramp-up. However, realisation dropped 18 per cent to $720
a tonne, on weak demand.
Analysts say the profitability will be under pressure, as incremental domestic supply builds till the first half of 2014-15 and currency depreciation costs are yet to pass through.
The shares of Tata Motors have gone up mainly in the past three months, as the operations of JLR have been adding substantial profits to the company's kitty.
Though the India business is struggling, JLR had one more quarter of outstanding performance. Its net revenue shot up to £4.6 billion in September quarter, up from 3.2 billion Euros in the same period last year.
The Ebitda margin was 17.8 per cent, up three percentage points from the 14.8 per cent in the same quarter last year. Profit after tax was 507 million Euros, up from 300 mn Euros last year.
Tata Power is the only Group company not getting investor attention. Its shares are down 30 per cent since January, following a loss at its Mundra (Gujarat) power project.
The jewel in the Tata crown continues to be software exporter Tata Consultancy Services. Its shares have shot up by 60 per cent in this calendar year, to touch Rs 2,000 a share, taking the company's market capitalisation to a whopping Rs 391,882 crore (Rs 3.91 trillion).
This is certainly good music to the ears of Group Chairman Cyrus Mistry, who owns a substantial personal stock in Tata Sons, holding company of the Group.