With the macro economic numbers issued on Friday clearly showing that recovery would be only gradual, C Rangarajan, chairman of the Prime Minister's Economic Advisory Council, expects economic growth to be low in the first quarter of 2013-14. They're, he tells Somesh Jha, in the process of reviewing the growth numbers for the year. Excerpts: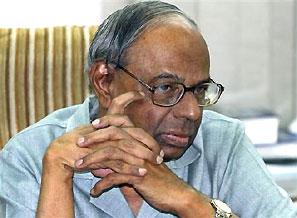 With industrial output contracting 1.6 per cent in May and retail inflation moving up to 9.87 per cent in June, what do you expect of the first quarter GDP growth?
Q1 growth would obviously be subdued. But I do expect that the impact of the measures taken in the past six-seven months will be felt and we can see a pick-up in the second half of the financial year. It will become visible in the second quarter but more particularly in the second half.

Merchandise exports fell 4.6 per cent in June and the Index for Industrial Production (IIP) also comprises exports.

Do you expect the IIP for June to be also low?
These would be difficult to predict at present but it would remain subdued.

Will the economy grow by 6.4 per cent in the current financial year, as projected by your Council?
We are making a reassessment. I think we will come out with our revised outlook in August. It appears the growth rate could be around six per cent.

With industrial output going down, do you think industries require a boost in the form of a repo rate cut by the Reserve Bank of India (RBI) later this month?
RBI takes into account several considerations. Growth is subdued and, therefore, it requires stimulus. At the same time, retail inflation is still at a high level and there is pressure on the rupee.
Therefore, RBI would also want to take into account the WPI (whosale price index) numbers which would be released in a few days and then take a decision. The change in prices and the external situation would be a major factor for RBI.

So, would be difficult for RBI to cut the rate?
I would not like to comment on that but the factors are the external situation and the growth rate. The ability of the central bank (to cut rates) will be increased if the price trend and the pressure on the rupee ease.