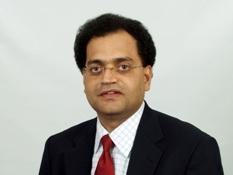 India's second largest software services firm, Infosys on Thursday saw the exit of its global head of strategic sales, marketing and alliances Prasad Thrikutam.
The exit of Thrikutam, who was also the head of Infosys Americas, comes within a fortnight of the resignation of President and Board Member B G Srinivas as the company searches for a CEO to succeed S D Shibulal who is due to retire by January next year.
Interestingly, both Srinivas and Thrikutam worked with Infosys for 19 years.
This is the 11th top-level exit from the Bangalore-based company since the return of co-founder N R Narayana Murthy at the helm of affairs in June last year.
The firm in a statement today said: "Prasad Thrikutam has decided to pursue interests outside of Infosys. In his 19-year journey with the company, he has managed many portfolios including Hi-Tech Discrete Manufacturing Unit, Energy, Utilities & Services and most recently served at the Global Head of Strategic Sales, Marketing and Alliances."
President and Board Member U B Pravin Rao will manage Thrikutam's portfolios, Infosys added. Thrikutam joined Infosys in 1995 as a Regional Head of Business Development in the US. From 2004 to 2008, he led the Hi-Tech and Discrete Manufacturing unit (HTDM).
Prior to joining Infosys, he headed regional operations at a leading Indian IT company and before that he was at Bosch GmbH, India, where he held leadership roles in Manufacturing and Operations.