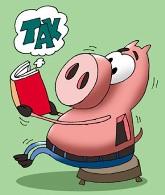 An Indian-origin woman has pleaded guilty to not reporting to the US federal authorities about her HSBC bank account of more than $8 million to evade taxes, days after another Indian descent admitted to the same charge.
Justice Department's Tax Division said that Josephine Bhasin filed a false individual income tax return for 2008 that failed to include the mandatory reporting her interest in or signature authority over foreign financial accounts at HSBC India.
In 2008, Bhasin's bank accounts at HSBC India were valued at about $8.3 million.
The 2008 income tax return was further false because it reported, interest income of only $1,257.16, whereas she actually earned about $169,000 of interest income on certificates of deposit maintained at HSBC India, the Justice Department said.
At the plea hearing, Bhasin admitted that after being contacted by attorneys for the Justice Department's Tax Division on July 15, 2010; she filed a false Report of Foreign Bank and Financial Accounts for 2009 and a false amended tax return for 2009 that reported ownership of a foreign bank account in India holding only $49,000.
Bhasin also admitted that in September 2010, she filed similar false FBARs for 2007 and 2008.
Bhasin faces a maximum sentence of three years in prison and a maximum fine of $250,000,
or twice the amount of financial gain to the defendant or loss to the Internal Revenue Service.
Bhasin has also agreed to pay a 50 per cent civil penalty based on the year with the highest aggregate account balance between 2004 and 2009 for failing to file FBARs relating to her undeclared bank accounts.
On April 12, an Indian-origin businessman Vaibhav Dahake, 44 of Somerset, New Jersey, had pleaded guilty before US District court to an indictment charging him with one count of conspiracy to defraud the Internal Revenue Service and concealing undeclared bank accounts in India.
Earlier, the US Department of Justice has sought a federal court order requiring HSBC Bank to provide information about US residents, particularly non-resident Indians, who may be using HSBC India accounts to evade income taxes.