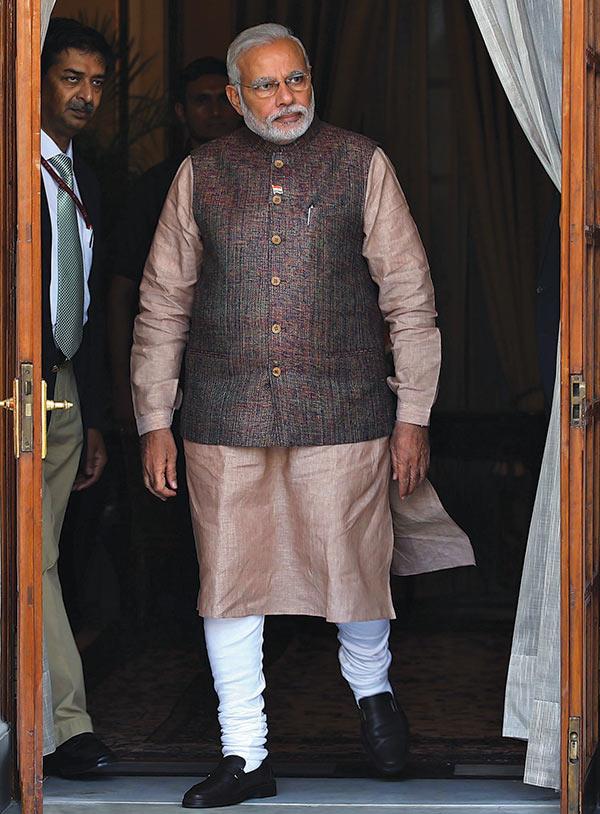 Prime Minister Narandra Modi on Saturday said the government "chose" to take a tough stand in the recent WTO talks as it has to protect the interest of the poor people of the country rather than to look for good publicity in the international media.
"There are attempts to spread doubts on WTO. Should we choose in favour of our farmers or for getting good international publicity in the media? We have chosen the former. We have chosen the interest of the poor people of the country," Modi said at the BJP's National Council meeting.
Last month, WTO talks in Geneva failed on account of the tough stand taken by India on its food security issue. New Delhi refused to ratify the Trade Facilitation Agreement (TFA), which aims at easing customs procedures and is dear to the developed world.
International media has criticised India's stand at the WTO saying it would jeopardise the Bali agreement and hamper the credibility of the global multi-lateral trade body.
Modi also hit out at the Congress led UPA government regime, saying "those who sought votes in the name of food security, signed the agreement (sacrificing the interest poor people)".
Former Union Minister Anand Sharma had signed the agreement at Bali last year which among other things had agreed for signing the TFA by July 31, 2014.
The agreement also has a peace clause under which India's public stock-holding, necessary for its food security programme, will not be questioned for four years ending 2017 even if it breached the 10 per cent WTO ceiling on food subsidy.
India in Geneva has insisted that TFA should be taken up along with efforts to find a permanent solution to public stock-holding for food security purposes.