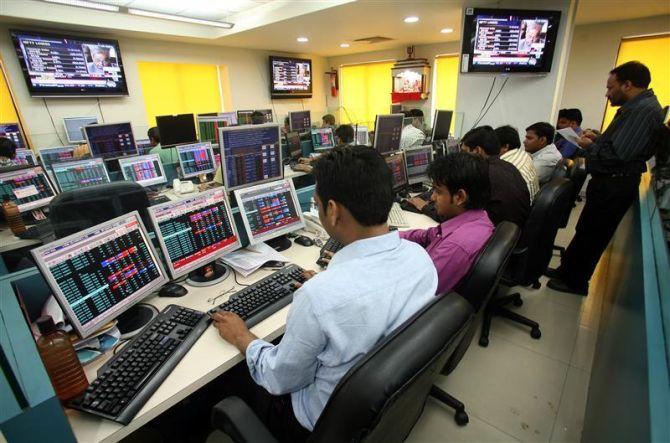 Global investors believe that "besides Rio, India is the only party in town", says a research note by Citigroup, while adding that the country is likely to see a gradual investment-led upturn in growth from 5.6 per cent in this fiscal to 6.5 per cent in FY16.
According to the global financial services major, India's New Prime Minister Narendra Modi is standing tall. "He's got a sweeping 'change' mandate, is already being compared with the world's most successful economic statesmen, and the markets are joining the celebrations."
Indian markets are continuing with their dream run as Sensex and Nifty both galloped new peaks last Friday amid the onset of southwest monsoon and hopes of hike in natural gas prices attracting fresh funds from overseas investors.
For the second day in a row the market tempo was upbeat as the Sensex logged new all-time intra-day high of 25,419.14 and settled at new closing high of 25,396.46.
Similarly, the wide-based 50-issue CNX Nifty of the NSE jumped 109.30 points, or 1.46 per cent, to end above 7,500-mark for the first time at 7,583.40.
Citigroup said investors believe that besides Rio (Brazil's capital which is one of host cities of the 2014 Football World Cup), India is the only party in town, but there are some risks which include El-Nino; global risk environment including geo -politics; a still high inflation level and towering expectations from the current government.
Going forward, July budget will be the first big policy direction for the government. "We see the July budget as the first big policy/direction day; key priorities include kick-starting the investment cycle, clearing policy imbroglios (retro-tax, gas, environment), date-lining GST/DTC tax and measures for fiscal and macro improvement/consolidation (detailed inside)," the research note said.
"While the new political formation has already resulted in a much-needed change in sentiment, we expect a full fledged recovery will be visible only in FY16-17," Citigroup said. According to the research note, there will be a gradual investment led upturn from 5.6 per cent in FY15 to 6.5 per cent in FY16.