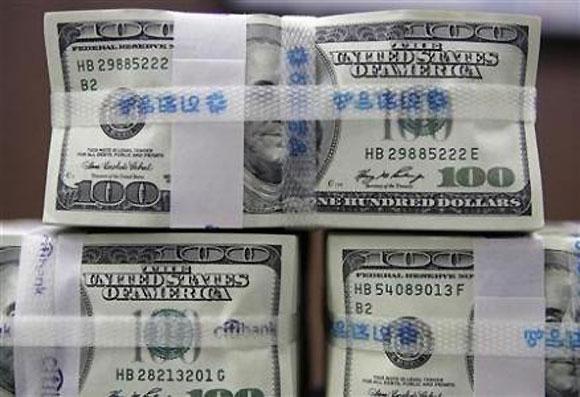 Borrowings by Indian companies from overseas markets remained unchanged from a year ago at $ 3.72 billion in July, Reserve Bank data showed on Tuesday.
Indian companies had raised $ 3.7 billion from the foreign markets in the corresponding month a year ago 2013.
India Inc raised the amount by way of both External Commercial Borrowings (ECBs) and Foreign Currency Convertible Bonds (FCCBs).
Of the total borrowings during the month under review, $1.16 billion was raised through approval route, while $2.56 billion came through automatic route.
As many as 58 companies raised money from automatic route and 8 firms raised via approval route, showed RBI data.
Through the automatic route, ONGC Videsh Ltd (OVL) raised $2.21 billion for refinancing of earlier ECB in three separate tranches.
However, RBI said it has sought clarification from OVL for conformity with end-use requirement, eligibility to borrow and other parameters of ECB.
Among others, Greatship (India) Ltd raised $ 88.98 million for refinancing of earlier ECB, Aditya Birla Nuvo $22.7 million for ECB refinancing, Ferrero India $40.66 million for import of capital goods and Telewings Communications Services Private Ltd $44.36 million.
In the approval route category, Suzlon Energy raised $546.92 million for refinancing of earlier ECB, and both Rural Electrification Corporation Limited and PNB Housing Finance raised $400 million $100 million, respectively for the purpose of sub-lending.
State run carrier, Air India Ltd raised $ 99.5 million for import of capital goods.