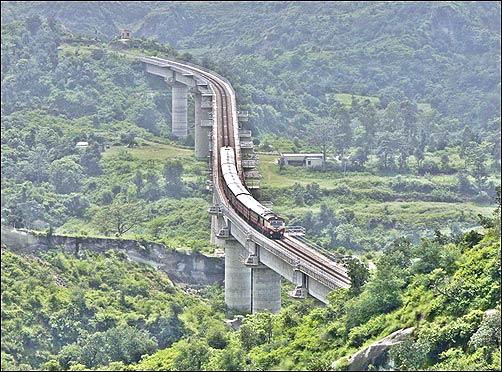 India Inc on Friday said the hike in railway passenger and freight fares will help in resource mobilisation, hoping that the higher fares will lead to better quality and safety of services offered by the Indian Railways, while asking the government to allow FDI in Railways.
"The rates have been increased with a view to resource mobilisation, which is today the most critical requirement for the Indian Railways. Without adequate resources, the Railways will not be able to afford its modernisation, capacity addition & safety plans," CII Director General Chandrajit Banerjee said.
In an unpopular decision, railway passenger fare was increased by 14.2 per cent in all classes, while freight charge was hiked by 6.5 per cent with effect from today.
The industry chamber urged the government to accord top priority to foreign direct investment (FDI) in Railways.
The decision of the Railways restores an announcement of May 16, the day Lok Sabha election results came, when the same hike was effected but immediately put on hold.
Reacting to the fare hike, Ficci President Sidharth Birla said if tariffs had been incrementally attended to over the years to match rising expenditure, an increase of this magnitude in one go would not have been necessitated.
Birla expressed hope that there will be a concomitant improvement in both the quality and safety of services offered by Indian Railways post the fare hike.
Meanwhile, CII said resources can be also mobilised from inviting multilateral funding agencies to participate in railway projects, better utilisation of railway land and creation of a Rail Asset Leasing Authority.
However, while terming the freight fare hike as "inevitable", Banerjee said the industry, currently reeling under a low growth scenario, can ill-afford the freight increase especially on bulk heavy industries like Steel, which contributes about 20 per cent of the freight revenue of Indian Railways and are already under stress.