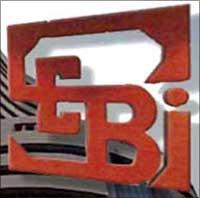 Securities and Exchange Board of India on Wednesday will meet the public sector banks and KYC Registration Agencies interested in serving as its in-person verification Agency and interact 'face-to-face' with all investors in the high-profile Sahara case to ascertain their genuineness.

The Sebi, which has been mandated by the Supreme Court to facilitate refund of Rs 24,000 crore (Rs 240 billion) with 15 per cent annual interest to bondholders of two Sahara group firms after ascertaining their genuineness.

In this regard, Sebi has invited bids from public sector banks and KRAs (KYC Registration Agencies) to act as its IPV Agency in the matter.

Sebi will hold its pre-bid meeting with the interested parties tomorrow at its headquarters in Mumbai to acquaint them with the nature of work and related issues.

In its order dated August 31, the Supreme Court had asked Sebi to ascertain the genuineness of an estimated 3 crore (30 million) bondholders of Optionally Fully Convertible Debentures of two Sahara group companies (Sahara Housing Investment Corporation Ltd and Sahara Real Estate Corporation Ltd) and thereafter facilitate refund of the money to them with interest.

In this regard, Sebi has decided to carry out in-person verification of these bondholders, for which it is seeking the services of public sector banks and KRAs.

The KRAs are authorised agencies to carry out KYC (Know Your Client)
requirements for all the market entities, including brokerage firms and mutual funds.
The selected agency would have to meet the bondholders face to face to establish their existence, visit their given address to ascertain their residence proof and verify their original identity and address proofs vis-a-vis given details.
The IPV Agency would also have to get the copies of identity/address proofs signed by the bondholders and verify the documents related to investment in OFCDs vis-a-vis details provided by Sebi and its agencies.
Sebi has also sought 'in strict confidence' the details of suspicious claims or claims where identity cannot be proved beyond doubts, even as they would need to have adequate internal controls to ensure confidentiality of their work.
The agency would need to provide a weekly report about their work and meet pre-decided 'Performance Milestones'.
Sebi said the bids from any entity would be rejected if any of their group or associate entities companies has been awarded with any work related to Sahara case.
Sebi is also in the process of appointing investigating agencies to assist it in this matter, while it is also hiring a Registrar and Transfer Agent for investor data and payment processing related works in the case.
The RTA's job would involve scanning and verification of investor documents, setting up and managing of toll-free investor helpline and grievance redressal cell and processing of payments to the genuine investors.