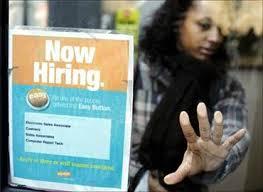 It's raining jobs across major industries, locations and functional areas, as there is an overall increase of 15 per cent in demand for talent during July over June, says a report.

According to the job portal TimesJobs.com's job index Recruittex, the top hiring industries are healthcare, petrochemicals/oil and gas, consumer durables/FMCG and automobiles/auto ancillaries.

Internet start-ups witnessed a 25 per cent rise in jobs in just a month.

There has also been over 100 per cent rise in jobs at senior level positions in start-ups.

"E-commerce, retail services, media and hospitality professionals have never had it so good as E-commerce majors such as Snapdeal, Flipkart and Amazon have stepped up hiring in the last one month," the report said.

However, traditional job roles have also not fallen by the wayside.

The top hiring industries in India by volume, outside of the ubiquitous IT sector, are Healthcare, Petrochemicals/ Oil and Gas, Consumer Durables/FMCG and Automobiles/Auto Ancillaries.

From core to support functions, all major professions reported a surge in demand in July 2014.

However, Mid-level professionals with 5-20 years experience led the hiring trend during this period, the report said.

According to TimesJobs RecruiteX, retail services and hospitality professionals reported the highest demand with an increase of 30 per cent in month-over-month analysis.

Content Editors/journalists and entertainment/ media/journalism professionals were also in demand.

With respect to locations, Bengaluru became the top hiring location for start-ups and emerging businesses, Chennai, Hyderabad, Delhi NCR and Pune emerged as top hiring locations for traditional industries in July 2014.
The image is used for representational purpose only