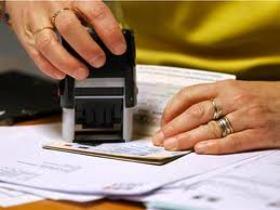 Merger and acquisitions among Indian information technology firms might go up if the US immigration Bill becomes a reality, say industry experts and bankers.

Experts believe the provision of limiting the proportion of H1-B/L1 visa workers relative to total US employees to 50 per cent will make Indian companies increase their onsite presence.

The H1-B/L1 documents are non-immigrant visas that allow US employers to temporarily employ foreign workers in specialty occupations.

According to a survey conducted by analyst research firm Offshore Insights, the possibility of large scale acquisitions, in the range of $200-$500 million (Rs 1,200-3,000 crore), is feasible as this will give Indian firms access to an employee base of 2,000-3,000.

"Acquisitions will allow Indian firms to solve several of their problems.

"They will not only be able to increase their local presence, but also acquire intellectual property, get access to a new client base and also think of getting into a shared service model," says Sudin Apte, research director and chief excutive officer, Offshore Insights.

The Bill, which has recently been approved by the Senate and has to now come in the House of Representatives, proposes a complete overhaul of the US immigration law.

It proposes an additional $5,000 per visa as fees for firms with 30-50 per cent of their workforce on H1-B/L-1 visas and an additional $10,000 per visa for firms with over half of their employees on such visas.

Peter Bendor-Samuel, CEO of outsourcing advisory Everest Group, adds if the outplacement clause gets approved, Indian IT firms will have to hasten the process of getting locals on board.

"If the 15 per cent rule stays in (and it has in the Senate version of the Bill), it will mean that they (Indian companies) have to move very fast and won't have time to get their act through changing their intake process alone and so many will look at acquisitions," says Samuel.

"Over the last one to two years, Indian IT firms have been eyeing targets in the US that would have given them a sizeable local presence.

"But the immigration Bill, if passed, will hasten this process of acquisition.

"Most of our large clients are already looking for targets with significant onsite capability," says Amit Singh, executive director, head technology and co-head outsourcing group, Avendus Capital.

"Firms are quite comfortable looking at targets greater than $100 million in revenues." Singh adds earlier a deal would be shot down in the absence of a demonstrable
offshoring thesis. But that hypothesis has been turned on its head.
Milan Seth, partner and technology industry leader at Ernst & Young India, concurs with Singh.
"We have a couple of such mandate from mid-sized Indian IT firms looking for onshore capability.
"These might be in the range of $10 million to $20 million, but will give them headcount addition of 400-500 people.
What they are also looking for is that these companies have centres in low-cost locations in the US," says Seth.
There is also a growing acceptance that small ticket acquisitions of purely onsite assets would not move the needle for the Indian players and hence, there is a strong case for a larger bite size.
Since skills in the US are much fragmented and dispersed, firms would look for targets that are present in the region where they have large clients or give them access to specific skill sets, he adds.
According to the Offshore Insight survey, growing headcount organically or for that matter trying to comply with the immigration Bill on local headcount is difficult.
The survey points out that with 3.5 per cent technology unemployment and limited number of computer science graduates passing out locally, it is difficult to meet industry needs.
"At 3.5 per cent unemployment, there are approximately 120,000 people available, but across skill sets, experience levels and based in any of the 50 US states with limited mobility.
"According to our estimates, not more than 50,000 of these are hirable.
"The total headcount required to get Indian firms to the 50:50 ratio by October 2016 is around 150,000, which means this is practically impossible to meet these numbers," says Apte in the survey. Experts also point out this may be the only way available for the Indian players to beat the local multinational players such as International Business Machines Corp, Accenture, Hewlett-Packard and others.
Arvind Thakur, CEO of NIIT Technologies, says though there is still a long way to go before the Bill becomes a law, if it does, companies will have to either resort to offshoring more work to India or deploy local resources in the US.
"It's definitely going to cost the clients more, as we will have to pass on some of the costs to them else we will suggest them to move more work offshore."
OPTIONS TO BE EVALUATED
Checking inventory to understand dependence on Indian IT firms
Around 10-15% considering in-sourcing 'Provide tacit support to vendors through lobbying efforts but many unlikely to openly support vendor
Could leverage local IT services firms
Nearly 30% clients are still not sure of the outcome