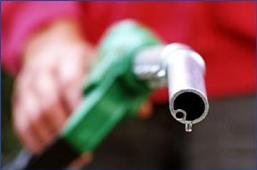 The government wants all the three oil marketing companies -- IndianOil Corporation, Bharat Petroleum Corporation and Hindustan Petroleum Corporation -- to merge their pipelines and aviation assets to bring these under the umbrella of a single joint venture company.

Although the government's rationale is to control budget in creating a similar infrastructure by the three companies, the proposal has not found favour with IOC, the biggest marketer of petroleum products in the country.

IOC had a near-monopoly in aviation assets, with 101 aviation fuel stations and wherever the other two companies did not have such stations, it charges exorbitantly, said senior executives in BPCL and HPCL.

Through its subsidiary IndianOil Aviation Service, IOC provides aviation turbine fuel or jet fuel to major international and domestic airlines, refuelling over 1,500 flights.

"IOC is present at 100 airports and if you have multiple suppliers, the price will become competitive for IndianOil.

"Though there may not be much difficulty in creating new assets, one has to figure out how to merge the existing ones," said an HPCL executive.

The Ministry of Petroleum and Natural Gas has held a couple of meetings on the issue, but a move to have separate company for pipelines has not been successful.

"We have invested in these facilities over a period of time.

"There could be sharing for facilities to be built in future, but why should the government interfere in these matters since these are commercial decisions?" asked a senior IOC executive.

IOC, in fact, found no partners for its Chennai-Trichy-Madurai pipeline.

The OMC owns and operates a 683-km pipeline that was commissioned in 2005
on a common carrier pipeline principle, said another company executive.
Under the common carrier principle, which is currently applicable in natural gas pipelines, companies putting up infrastructure have to invite interest from those who want to book capacity in the pipeline.
Another pipeline put up by a joint venture of Petronet VK Ltd to move products from the Reliance's Jamnagar refinery and Essar's Vadinar refinery is finding it tough to operate. "The company is being run on a loss.
There is no throughput. Some business comes from Reliance Industries Ltd infrequently," said the official. Petronet VK Ltd was part of Petronet India Ltd, the holding company for pipeline projects formed more than a decade ago, but is in the process of being wound up.
Last October, the government decided to allow private firms to use jet fuel facilities such as refuelling terminal and storages of the OMCs at Chennai and Kolkata airports.
Currently, open access to ATF facilities exist at Delhi, Hyderabad and Bengaluru airports.
Airport authorities levy land lease and throughput charges on OMCs. Under open access system, both public and private firms can sell fuel by paying for the infrastructure and hydrant facilities.
Pipeline and storages are a crucial part of a company's business and hiving off or buying services of another entity will mean that the company pays for using the services.
Unlike the gas business, in petroleum the buyer of crude oil, refiner and product seller is the same company.
Even Mukesh Ambani's privately-held company Reliance Gas Transportation Infrastructure Ltd found laying of pipelines was unprofitable.
Because of the delay in laying of pipelines, the government cancelled authorisation to four of RGTIL's pipelines.