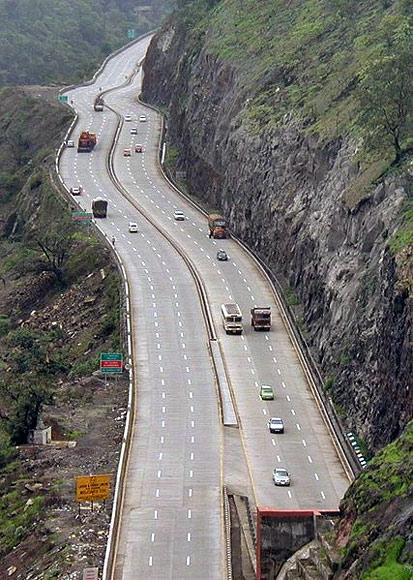 Union Road Transport & Highways Minister Oscar Fernandes said his ministry has decided to take up and fast track few expressway projects for the benefit of the industry.
"....we have to complete the projects that we were scheduled to finish.... The Mumbai-Vadodara Expressway is going to be speeded up, the eastern & western peripheral expressways- we are going to take up, also Delhi Jaipur expressway," he said after inaugurating EXCON 2013.
He said these expressways will provide enough opportunity for industry to grow along these express ways. The basic idea is give a boost to the industry to pick up, to take advantage and to speed up things.
On the Bangalore Airport expressway he said, "It should be completed by January 26 next.
EXCON 2013- an exhibition on construction equipment and construction technology is being organised by Confederation of Indian Industry (CII) in association with Ministry of Heavy Industries and Public Enterprises, Ministry of Road Transport and Highways and Karnataka government.
Stating that the public-private-partnership (PPP) model projects are of long term as they have to maintain the project and recover the money spent on it, he said: "Government of India has taken a decision that if any concessionaire wants to exit after the completion of the project, we will be permitting that- with the consent of the financer that is bank and the NHAI."
Fernandes said: "Another area we are stepping in is electronic tolling wherein we don't have to spend time at the toll gate for hours together."
"We have got the latest technology through a mobile you can pay your toll. It is under trial. Almost a kilometer away- 800 metres away from the tollgate you will be able to establish the contact and the gate will be open for you."
"May be within the next three months we should be able to implement this project," he added.
Pointing out there is demand for world class conventions centre in Bangalore, the minister said "I assure you that I will take initiative, I will bring Members of Parliament together, take up the matter with Chief Minister of Karnataka...."
Earlier in his address at EXCON 2013 Chairman Vipin Sondhi said infrastructure was a critical enabler for sustained economic growth as well as ensuring inclusive development and this alone would increase GDP by 2 per cent.
He said: "There are some sector specific issues that need to be addressed; we have to understand true potential of PPP."