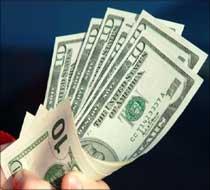 The government said on Friday it has approved 14 FDI proposals worth about Rs 1,311 crore (Rs 13.11 billion, including that of Hindustan Port Ltd.

"Based on the recommendations of FIPB in its meeting held on December 21, government has approved 14 proposals of foreign direct investment amounting to Rs 1,310.60 crore (Rs 13.1 billion) approximately," the Finance Ministry said in a statement.

The proposal of Mumbai-based Hindustan Port Ltd to induct foreign funds worth Rs 440 crore (Rs 4.4 billion) for investment in downstream companies was among those cleared by FIPB.

The Foreign Investment Promotion Board, headed by Economic Affairs Secretary Arvind Mayaram, has also allowed pharma firm Aanhaneya Lifecare to raise funds worth Rs 405 crore through issue of foreign currency convertible bonds.

Besides, the board has allowed Bengaluru-based Syngene International to induct foreign equity of Rs 125 crore (Rs 1.25 billion).

US-based Gavis Pharma LLC can also invest Rs 73.75 crore (Rs 737.5 million)
in an Indian company engaged in the business of manufacture of injectable products.
Other major proposals which were approved by the FIPB include Excedo Reality Fund-I to accept NRI investment worth Rs 210 crore (Rs 2.1 million), and that of Punjab-based pharma company Saurav Chemicals Ltd to issue fresh equity shares valued Rs 14.85 crore (Rs 148.5 million) to foreign company.
Other proposals approved include that of Ordain HealthCare Global for acquisition of manufacturing facility for its group pharma company and that of Arshiya International to issue warrants.
FIPB has deferred six and rejected three proposals.
The proposals which were deferred include that of Mahindra & Mahindra Ltd to provide service support for radar systems and defence electronic systems.
Those rejected include proposal of Mumbai-based Fullife Healthcare for induction of foreign equity.