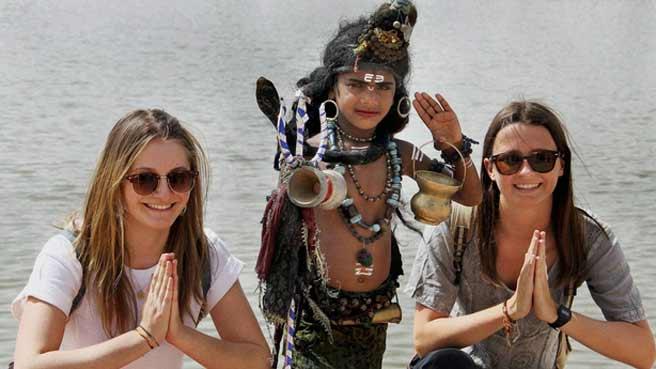 Eyeing 1.5 million overnight tourists from India to Germany by 2020, the German National Tourist Office, India (GNTO) is currently on a roadshow in India across major cities in the country.
The GNTO expects to see a surge in tourist inflow from India this year, in the range of 10-14 per cent. "Between January to May 2014, Germany has witnessed 256,453 visitor overnights from India," The GNTO said in a statement.
Romit Theophilus, director, sales and marketing, GNTO said, "During 2013, there has been a 5.4 per cent growth in overnight tourists from India, or around 615,617 overnights.We are optimistic for 2014 and expect the growth rate to be in double digits."
He also added that Indians on an average spend around 2,400 euros a week during their stay in Germany, and are among the highest spenders.
The inflow of Indian tourists has increased after Indian food started getting more easily available in Germany.
According to Theophilus, there are around 1600 Indian restaurants have now opened up in Germany to cater to the Indian taste-buds.
"This has had a huge impact on attracting tourists from India, many of whom have vegetarian food preferences. F
or that matter, tourist arrivals have seen almost a 100 per cent growth between 2007 and now," he said.
This apart, the proportion of leisure travellers from India is also on the rise. "As opposed to almost 90-95 per cent business travellers earlier, the proportion of leisure travellers in the overall tourist arrivals is steadily arising, and is around 25 per cent now.
Around 50 per cent are business travellers, while the rest are mainly MICE (Meetings, incentives, conferences and events) travellers," Theophilus claimed.
The GNTO is trying to position Germany as one of the more affordable tourist destinations in Europe.
"While a 4-star category hotel in a leading European city like Zurich would cost around 220 euros and around 240 euros a night at Paris, in Germany, the costs are much lower, at around 90-110 euros a night," Theophilus claimed.
The GNTO has already covered cities like Kolkata, Mumbai and Chennai in this year's road show and plans to touch upon cities like Delhi, Bangalore and Kochi.