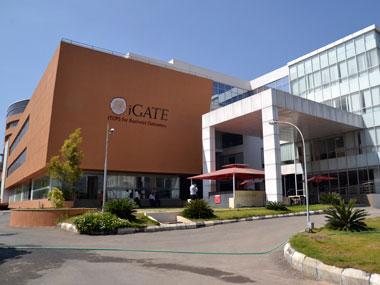 Sean Narayanan, the former chief delivery officer of Nasdaq-listed IT services company iGate, is learnt to have joined management and technology consulting company LiquidHub as its global partner, chief business officer and managing director for India operations.
He had resigned from iGate in November last year after Ashok Vemuri joined the firm as president and CEO.
In his new innings at LiquidHub, Narayanan will operate out of Hyderabad where the majority of Philadelphia-based company's people are located.
When contacted, Narayanan confirmed this development. Earlier this month, Sushma Rajagopalan, global partner as well as managing director of LiquidHub India, had quit the firm to join IT services company ITC Infotech as chief operating officer.
Founded in 2001, LiquidHub has half of its global headcount of 1,500 people located in India out of its centres in Hyderabad and Mumbai.
Even though the company's revenue figures are not public, it has so far raised $93 million in four rounds of funding.
In March this year, it had raised its largest round of $53 million which was led by private equity firm ChrysCapital with an aim of engaging in strategic merger and acquisitions.
Narayanan's joining of LiquidHub is a testimony of how senior executives from established companies are taking up leadership roles at smaller peers.
In June last year, Basab Pradhan, the former Global Head of Sales at Infosys had joined California-based cloud computing start-up CliQr Technologies as president and CEO.
Similarly, Pradhan's former colleague at Infosys, Sudhir Chaturvedi who had served as Senior VP and Head of Financial Services for Americas, had joined smaller rival NIIT Technologies at chief operating officer (COO) last year.