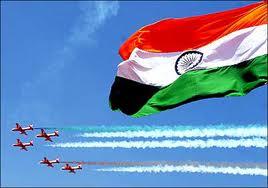 Concern on the government's fiscal deficit exceeding the target and the government's Rs 50,000-crore (Rs 500-billion) bond debt-switch programme may hit the bond market.

While the latter is being viewed as a greater concern, the former may gain prominence in the next few weeks.

The government had pegged the fiscal deficit for this financial year at 4.8 per cent of gross domestic product.

On many occasions, it has assured it will be able to meet the target.

But recently, concern emerged on this front due to challenges on the revenue and expenditure fronts.

"Concern on fiscal deficit is strong for a couple of factors.

"Revenue growth was targeted at 20 per cent in the Budget.

"Now, it looks like a very ambitious target. So far, the numbers do not support 20 per cent growth.

"There may be slippages on the revenue target.

"The concerns are on disinvestments and spectrum sales.

"If you look at the last spectrum sale, the financial numbers are not very encouraging.

"On the expenditure side, the main concern will be on the subsidy front -- on how the government will manage subsidies.


"We are still not clear on the implications of the food security Bill on subsidy numbers. The challenges are more on the revenue front," said S P Prabhu, vice-president (fixed income), IDBI Federal Life Insurance.
Though it has been assured the debt-switch programme will be carried out in a non-disruptive manner, there is concern it will hurt the sentiment in the bond market.
Through this programme, the government will buy short-dated debt maturing in 2014-15, 2015-16 and 2016-17 and sell longer-dated bonds to markets.
On Friday, the yield on the 10-year benchmark 8.83 per cent bond ended at 8.63 per cent, against its previous close of 8.62 per cent.
Earlier this month, yields started softening on hopes of a fall in inflation.
Though inflation in December was lower than in the previous month, the bullish sentiment may be short-lived.
"The fiscal deficit target may be breached because the economy has slowed considerably.
"Whatever they have done for petrol and diesel prices is not enough.
"They may do some adjustments because they are aggressively curtailing planned expenditures, but there is a limit for that.
"The fiscal deficit could be 5.1-5.2 per cent of GDP," said Rupa Rege Nitsure, chief economist, Bank of Baroda.