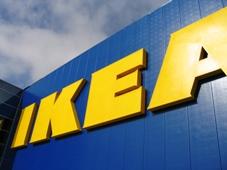 The Finance Ministry will review next week IKEA's big-ticket investment proposal to open cafeterias at proposed retail outlets of the Swedish furniture maker in the country.

IKEA's proposal was withdrawn from the December 31 meeting agenda of the Foreign Investment Promotion Board, as more information was sought from the company regarding its foreign direct investment plans in India.

Now 'review on the request of DIPP' regarding Ingka Holding Overseas BV, the parent company of IKEA, is listed in the additional agenda of the Board's meeting on January 24, sources said.

In one of the biggest FDI proposals, IKEA plans to invest about Rs 10,500 crore (Rs 105 billion).

It has received green signal for pumping Rs 4,200 crore (Rs 42 billion).

Commerce and Industry Minister Anand Sharma, whose ministry formulates FDI policy, had yesterday expressed hope that the Board would clear IKEA's proposal to set up cafeterias at its single-brand
retail outlets.
"We have cleared it (IKEA proposal). I have no reason to doubt because there were certain clarifications which were required. "We are satisfied and accordingly DIPP has conveyed the same and forwarded it with its recommendations for the final approval," Sharma had said.
The Board has already recommended permission to IKEA to invest Rs 4,200 crore for opening single-brand retail stores. " The decision, however, has to be approved by the Cabinet Committee on Economic Affairs (CCEA) as well.
Sources said IKEA had originally sought approval for investing up to Rs 10,500 crore (Rs 105 billion) in the country.
Following the part approval, the company made a representation to the Department of Industrial Policy and Promotion, which forwarded the request to FIPB seeking review of its November 20 decision.