Even as the 25-billion euro Swedish furniture maker IKEA has struck out a number of product categories for the India market, prompted by the conditional nod from the Foreign Investment Promotion Board (FIPB) in November, the finance ministry wants to know the reasons for IKEA's revision of proposal.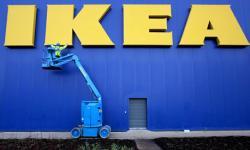 This is despite Commerce Minister Anand Sharma clearing the revised proposal for FIPB's consideration.

A senior official of the Department of Economic Affairs (DEA) in the finance ministry wrote to his counterpart in the Department of Industrial Policy and Promotion ( DIPP) ahead of the December 31 FIPB meeting, saying: "It needs to be understood what has been left out, and why, in the revised application of Ingka Holdings (applicant company for IKEA)."

The DEA official sought "reasons for these changes at various stages" so that the matter could be put "in the right perspective in FIPB deliberations."

Responding to the letter, a DIPP official clarified the revised proposal had the "approval of the commerce minister, as is the practice in cases of single-brand retail." The official added "clarification, if any, can be provided at FIPB deliberations."

Typically, FDI proposals in single-brand retail are examined in the administrative department (DIPP), and these are forwarded/recommended to FIPB after the minister's nod.

At the December 31 meeting of FIPB, the IKEA proposal was deferred till the next meeting, now scheduled for January 18.

IKEA's original application had listed 31
product categories for sale at India stores. But, in its November 20 meeting, FIPB allowed it to invest only Rs 4,500 crore (Rs 45 billion) in the country and curtailed the list by 12 product categories, though IKEA had proposed to invest Rs 10,500 crore (Rs 105 billion) over a few years to set up 25 stores.
In its revised proposal, the furniture maker has listed 18 categories for the India market. Deleting some categories like toys, books, leather, cosmetics, apparel, gift articles and products under development by IKEA internationally as well as those meant specifically for India, the group has restructured some of the items that had raised the eyebrows earlier.
For instance, beach products, which FIPB had struck down, have now been explained as sunshades, umbrella and tents.
Also, for restaurants and cafes, it has clarified food items and beverages would not be sold off the store shelves but only at outlets within the premises.
Instead of textile products, including apparel and fabrics, the revised application lists out textile furnishings like cushions, pillows, rugs, etc.
Replying to a
Business Standard
query on clarifications sought by the government on its application, IKEA said: "We respect the Indian government's efforts in this process and have no new information to give at this stage."