Market recovery on the cards in 2014 as investors are likely to chase higher yields

The Indian debt market will never forget year 2013. Foreign investors pulled out a record Rs 50,989 crore (close to $8 billion) from debt as domestic 10-year G-sec rates soared and the rupee weakened. The last time the Indian debt market witnessed an exodus was in 2005, when FIIs withdrew nearly Rs 5,208 crore ($1.2 billion).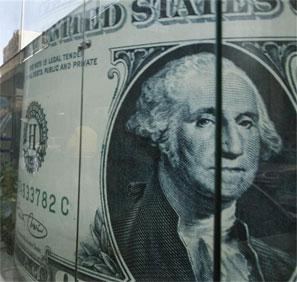 It is the worst-ever performance for the Indian debt market ever since foreign investors were allowed to invest in Indian debt. In fact, foreign investors pulled out more money in 2013 than they invested (Rs 38,452 crore or $7.2 billion) in 2012.

The worst sell-off happened in June 2013 when FIIs pulled out Rs 31,341 crore ($5.3 billion) in a single month after Ben Bernanke spooked the market with the announcement that the US Fed could announce a tapering by the end of the year.
The announcement sent the rupee on a downward spiral, increasing the cost of hedging and reducing arbitrage opportunities in debt. Arbitrageurs borrow from countries where interest rates are lower and invest in countries where the rates are higher.

Says Jayesh Mehta, managing director and country treasurer at Bank of America Merrill Lynch: "For traders in debt, the forward premiums went up so much with the rupee's fall that the arbitrage turned negative and nearly impossible to do; that's why there has been a huge pullout."

The rupee lost 12.37 percent in 2013 as it slipped from Rs 55 at the beginning of the year. It even hit a record low of Rs 68.84 on August 28, 2013. The 10-year g-sec yield rose from 8.05 per cent in January 2013 to 8.83 per cent at the end of the year, driving bond prices lower.

Indian debt markets have also not managed to attract long-term foreign investors despite the fact the government has done away with the FII investment sub-limit rules and reduced the withholding tax on debt investments so far.

Experts say 2014 could be better as the fear of tapering has already been discounted and the rupee is showing signs of stabilising. However, as the foreign premiums are still high, it is deterring foreign investors; therefore, the revival could take a few more months. Says Mehta: "Unfortunately, the real money investors have not yet come into India. The forward premiums for short-term investors are still very high and it could take a few months to ease."

Foreign investors were net buyers in December 2013 at Rs 5,370 crore (Rs 53.7 billion). According to domestic Indian fund managers, foreign investors are likely to come back a little later in the year. Says R Sivakumar, head (fixed income) at Axis Mutual Fund: "After the actual Fed tapering announcement last month, foreign investors have actually bought Indian debt. Interest rates have gone up to the point where the attractiveness of debt has increased, and investors are now chasing higher yields."

2014 could also be the year when Indian debt will be included in the global bond indices. Experts say that could be a big positive factor for India. Says Sivakumar: "If India is included in the global bond indices, there could be more flows into the debt market."