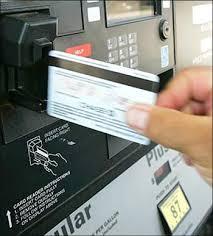 Customers who fail to get cash from the ATM even while the transaction is recorded as successful often end up running around the banks to know if their money was safe somewhere.

The banking ombudsman recently found that the cash that does not come out of the machine after a particular transaction automatically goes to a 'cash divert tray' fitted in the machine.

But there is no guarantee that the cash accumulated in the tray is either returned to the respective account holders or to the bank.

According to N Krishna Mohan, banking ombudsman for Andhra Pradesh and Telangana, the cash that remained undelivered in this manner is often pocketed by those who periodically open the ATM to replenish it with cash.

"As the bank does not keep a tab on such failed remittances on a real time basis they obviously fail to notice that the cash accumulated in the 'divert tray' was pocked by those who are entrusted with the job of replenishing the ATM with cash.

Customers face the prospect of losing the money as the banks question the customer's claim in the absence of any proof," he said.

The banking ombudsman said close to 29 per cent of all the complaints received from customers was related to ATM, debit card and credit card payments.

These include failed ATM withdrawals, fraudulent internet transactions through cloning of cards, harassment in collection of credit card dues and non-updating of Cibil status.

The number of complaints also increased marginally in 2013-14 as compared with the previous year.

About 34 per cent of all the 4,803 complaints was settled amicably, he said.
The image is used for representational purpose only