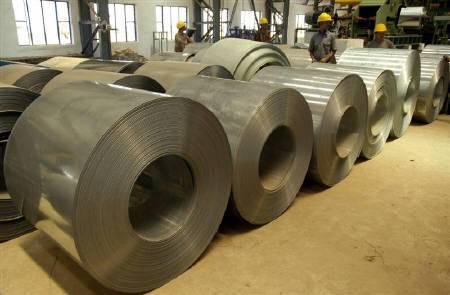 State Bank of India's push among fellow bankers to appoint an external agency to run debt-heavy Bhushan Steel might not be smooth sailing.
Ahead of the lenders' meet on Monday, some of the bankers Business Standard made contact with seemed unconvinced about the need to appoint a managing agency for overseeing day-to-day operations of Bhushan Steel, which has a debt exposure of Rs 40,000 crore (Rs 400 billion).
"We need to hear what others have to say, but loans to the company are still classified as standard assets. So, I don't know if it will be possible for banks to decide and appoint an external agency to run the company," said a senior executive with a private sector bank.
The proposal for a managing agency to monitor Bhushan's operations was mooted by SBI Chairperson Arundhati Bhattacharya, after the arrest of the company's vice-chairman and managing director, Neeraj Singal, in the Syndicate Bank bribery case. SBI, which leads the bankers' consortium on working capital loans to Bhushan, has an exposure of Rs 6,000 crore (Rs 60 billion).
The stand of Punjab National Bank, consortium leader for term loans, will be crucial. The bank did not want to reveal its stance ahead of the meeting. PNB's chairman and managing director, K R Kamath, said: "The primary objective is to protect our interest as lenders. We will evaluate all the options - what is good for the company, how the loans will be repaid. Based on the discussion in the meeting, the inputs we receive, we will take a decision. Before that, I cannot comment."
An executive director of a public sector bank said they'd not formed an opinion yet but would go with the majority. The bank has a small exposure in Bhushan.
The company's officials noted even if the consortia agreed, there were different stages. "First, the lenders have to agree. There has to be consensus among all the members on the issue of a managing agency. It's not that appointing a managing agency will solve Bhushan Steel's problems overnight," said its director (finance), Nitin Johari.
If a consensus emerges, then the lenders would have to formally convey it to Bhushan. The proposal will be placed at the company's board of directors for approval and then before the shareholders.
"For lenders to appoint an external agency, there has to be a provision (for such action) in the loan agreement. Banks can take such steps if they are not satisfied with the management. In this particular case, a lot of lenders believe the current management can steer the company in the right direction and continue to repay their loans without any delinquencies. Banks want to show some activism, so that if the loans turn bad, they are not questioned for inaction," said an observer.
Meanwhile, Bhushan is gearing up to ward off the crisis. The board of directors recently passed a resolution to raise equity up to $1 billion (or Rs 6,000 crore) by way of a qualified institutional placement or a rights issue. The amount is likely to be raised in tranches.
Bhushan had a high debt to equity ratio of 3.5 at the end of 2013-14. This rises to nearly four if deferred tax and other liabilities are included.
In 2013-14, its net sales declined by 10 per cent, while operating profit and net profit declined by 18.3 and 93.2 per cent, respectively, over the previous year.
In comparison, interest cost was up 29.2 per cent to Rs 1,663 crore (Rs 16.63 billion) and at 60 per cent of company's operating profit. In the past three years, the company's net sales have grown by around 50 per cent but its interest burden has more than tripled.
LACK OF CONSENSUS
* The proposal for a managing agency to monitor Bhushan's operations was mooted by SBI Chairperson Arundhati Bhattacharya
* The decision of Punjab National Bank, the consortium leader for term loans, will be crucial
* If a consensus emerges, the proposal will be placed at Bhushan Steel's board of directors for approval and then before the shareholders
* The board of directors recently passed a resolution to raise equity up to Rs 6,000 crore via QIP or a rights issue