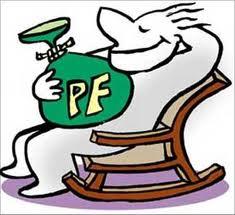 The Employees Provident Fund Organisation has rolled out universal account number for 41.7 million subscribers -- a move aimed at easing transfer of provident fund accounts on switching jobs, besides claim settlements.

"UAN stands allocated to all 4.17 crore (41.7 million) members who have made contribution to EPFO in any one of the last six months," EPFO said in a circular to its field officers.

The UAN has been disseminated to respective employers through the online transfer claim portal of the EPFO.

Employees will be able to operate the UAN once these are made operational from October 15.

The EPFO has requested employers covered under it to seed the know-your-customer documents such as Aadhar, National Population Register number and bank account details of their employees with UANs by September 15. The EPFO has allocated the UAN to active members at present and will soon roll out the facility for the non-active
accounts.
With this facility, employees will merely need to update their employee identity numbers provided by the new employer in their UANs when switching jobs and their accounts will be automatically shifted, reducing time in transfer of PF.
On allotment of UAN, an employee need not go through his or her employer to provide details to EPFO, unlike now.
Their claims would also be settled faster once savings bank accounts are seeded with UANs.