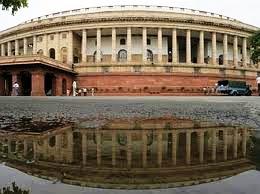 Exuding confidence that economy will improve in second quarter of current fiscal, the Finance Ministry on Tuesday said steps would be taken to incentivise growth and Reserve Bank of India will take a call on interest rate.

"As we are seeing growth clawing back, I am quite sure that the environment will be conducive for further incentivising of growth and we will see whatever steps have to be taken," Economic Affairs Secretary Arvind Mayaram told reporters in New Delhi.

The economy grew at a four year low of 4.4 per cent in the April-June quarter of current year.

"The Q2 GDP growth should be better than first quarter. . . The Finance Minister has said we need to incentivise growth.

That continues to be the stand of the government.

As far as the interest rate is concerned, it is completely the domain of RBI and Governor will take a call on that," Mayaram said.

RBI is scheduled to announce its second quarter policy review on October 29.

As for the current account deficit, he said it was expected to be less than $70 billion or 3.7 per cent of GDP for the full fiscal.

"We would certainly hope the CAD would be less than $70 billion.

The $70 billion CAD will be fully and safely financed without any recourse to dipping into reserves," he said.

The CAD, which is the difference between inflow and outflow of foreign funds, was at 4.9 per cent of gross domestic product in the April-June quarter.

"The elevated level of CAD in Q1 is mainly due to gold import. . . Gold import this year would be restricted below 800 tonnes," he said.

On the impact of US shutdown, Mayaram said "We hope the impasse will be resolved so that there is no spillover to the global economy.

"As of today, I don't see any major impact on the Indian economy on that account".

The
US government on Tuesday began the shutdown as Republicans and Democrats failed to strike a deal on spending and budget mainly due to their differences over 'Obamacare', the flagship healthcare programme of President Barack Obama.
Referring to rupee, Mayaram said though it has stabilised, there is a need to remain vigilant and encourage capital flows.
He said the FDI inflows this fiscal could exceed $24 billion.
"We need to be watchful. We need to continue to work towards encouraging greater capital flows.
"We are encouraged by the current stability in rupee," he said ruling out any immediate curbs on imports.
Foreign direct investment inflow in April-June quarter was at $10.5 billion, against $8.2 billion in the corresponding period last year.
Mayaram, however, said whatever measures are required to be taken "we will not be shy of taking them if and when warranted".
On import of oil from Iran, he said the government has entered into an rupee-trade agreement to obtain fuel and the pact is "fully compliant with the UN sanction.
"We will continue to work within that".
Referring to the fiscal situation, Mayaram expressed confidence the revenue collections would be higher in the second half.
"We believe revenue target will be met and there is no necessity of going beyond the borrowing programme announced," he said.
The government proposed to bring down the fiscal deficit to 4.8 per cent of gross domestic product this fiscal from 4.9 per cent last year.
Finance Minister P Chidambaram had earlier said he had drawn a red line and would not allow the fiscal deficit to breach the budget target.
The government, Mayaram said, has announced austerity measures to keep the expenditure in check.
The government last month had announced a 10 per cent cut in non-plan expenditures and put curbs on wasteful expenditures like holding meetings in 5-star hotels, air travel, among others.