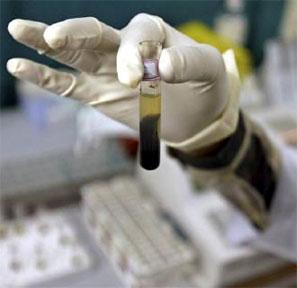 Pharma major Dr Reddy's Laboratories on Wednesday reported 52 per cent jump in net profit at Rs 550.39 crore (Rs 5.5 billion) for the first quarter ended June 30, on the back of North American sales and profitability besides good growth in emerging markets.
It posted a PAT of Rs 360.93 crore (Rs 3.7 billion) in the same quarter last year.
Consolidated net income from sales in Q1, 2014-15 stood at Rs 3,518 crore (Rs 35.18 billion) against Rs 2,845 crore (Rs 28.45 billion) during the Q1 of FY14 registering growth of 24 per cent, Saumen Chakraborty, President, CFO and Global Head of HR, told reporters at a post result press conference.
"In USA, most of the products that we have launched during last year are giving more market share. Nine product filings are done in the USA during the first quarter and we believe eight of them may have the 'first to file' status," Chakraborty said.
Abhijit Mukherjee, Chief Operating Officer of DRL, said the growth story in the US may continue during the current fiscal and revenues may touch $1 billion.
Revenues from generic sales from North America stood at Rs 1,648 crore (Rs 16.48 billion) with an year-on-year growth of 51 per cent.
DRL launched four new products in North America during the previous quarter.
Cumulatively as many as 70 Abbreviated New Drug Applications are pending with US FDA for approval of which 42 are were filed under Para-IV. The COO said the alliance with GSK may become insignificant going forward and value-focused on few assets.
"We have been consistent in messaging that we are neither budgeting nor expecting very large increase in this," he said.
Dr Reddy's in 2009 announced a partnership with GlaxoSmithKline (GSK) to develop and market select products across emerging markets outside India.
Under the terms of the agreement, GSK would l gain access to some fo the Dr Reddy's portfolio and future pipeline of more than 100 branded pharmaceuticals in fast growing therapeutic segments such as cardiovascular, diabetes, oncology, gastroenterology and pain management.
Revenues (generic sales) from India stood at Rs 400 crore (Rs 4 billion) with showing a growth of 15 per cent over last year same quarter.
Emerging markets have shown a growth of 19 per cent at Rs 7,120 crore (Rs 71.2 billion).