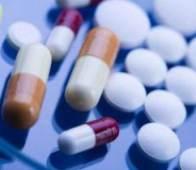 The race for acquiring Doktor Mom, one of the largest-selling over-the-counter range of drugs in Russia & the Commonwealth of Independent States, is getting intense.

Dr Reddy's Labs, India's second-largest pharmaceutical company, has entered the fray.

Global pharmaceutical company Johnson & Johnson is also in talks to buy Doktor Mom.

Doktor Mom, a range of cough and cold products, is owned by Mumbai-based JB Chemicals & Pharmaceuticals.

With annual sales of Rs 200 crore (Rs 2 billion), it is the company's largest OTC brand.

According to people in the know, the deal could be in the range of $250-300 million.

Though the talks between J&J and JB Chemicals have been on for a while, DRL has joined the race only recently, say people close to the development.

The range is marketed in Russia and the CIS countries by Unique Pharmaceutical Laboratories, a JB Chemicals subsidiary.

A DRL spokesperson said, "Dr. Reddy's does not comment on market speculation."

A mail to JB Chemicals chairman JB Mody did not elicit any response.

Analysts said government intervention was a big worry for generic pharmaceutical companies in Russia.

The government there is implementing a centralised reimbursement programme, named DLO, which will provide prescription drugs free of cost to people with low incomes.

It has ordered that prices of a few essential products be cut.

According to a recent Standard Chartered report, DRL is trying to de-risk Russian business by increasing focus on OTC brands, whose prices
are not controlled.
"Dr Reddy's could consider a local acquisition or a tie-up with a local partner to get a larger share of DLO contracts," said the report.
Russia & the CIS countries contributed 13 per cent to DRL's revenue in 2009-10. India contributed 18 per cent.
Last year, DRL entered into an agreement with Cipla for exclusive rights to market a portfolio of OTC and prescription products in Russia and Ukraine.
It has signed a similar agreement with UK-based Vitabiotics Ltd for a range of nutraceutical products for Russia and some CIS countries.
According to an HDFC Securities report, the OTC market in Central & Eastern European  countries grew 8-9 per cent to Euro10 billion ($15 billion) in 2009.
Russia dominated with 50 per cent market share.
In 2009-10, DRL recorded sales of Rs 910 crore (Rs 9.1 billion) in Russia & the CIS markets as against Rs 762 crore (Rs 7.62 billion) in 2008-09.
According to analysts, DRL's sales in Russia will grow 21 per cent to Rs 1,100 crore (Rs 11 billion) in 2010-11.
The contribution from Russia & the CIS markets is expected to grow to 15 per cent.
In 2009-10, the share of international revenue was 82 per cent. North America contributed 30 per cent, Europe 24 per cent and Russia and the CIS countries 13 per cent.