After protracted discussions on whether he will finally sell majority control of United Spirits to Diageo, Vijay Mallya, finally bit the bullet on Friday and decided on a transaction in which Diageo will get to control a significant 53.4 per cent stake in the UB Group flagship United Spirits. In an discussion with the Indian media from London, Mallya detailed how he finally structured the deal. Excerpts: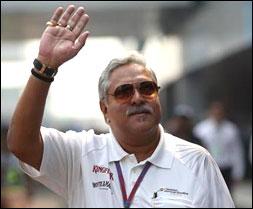 You have said that you will not be forced to sell family silver, but at the end of it, you have. How did you agree to it?

It is a perception which I do not share. It is not selling family silver, but I am embellishing it. I continue to be the chairman of the company and my promoter led companies will hold 14.9% stake. I have taken this step in the best interest of United Spirits.

I had earlier during 2009 brought in Heineken as an equal shareholder in my beer business - United Breweries and it has since built significant shareholder value. We have come into a significant partnership with Diageo and it is a dream combination. It is a win-win situation for both.

I am delighted about and it is beneficial to the UB Group. If you think I have sold out control in United Spirits and moved
on, it is not true.
Diageo will get to benefit immensely from acquiring majority in United Spirits, given that they will get to ride on an entrenched network of United Spirits in India. You have also been looking for a while to take USL brands global and how will Diageo's global presence work in your favour?


We will surely work on it. We have a strong emerging markets team in United Spirits and as part of this deal with Diageo, we intend to push that further. I have entered in to an MoU with Diageo under which a 50:50 joint venture will own United National Breweries' traditional sorghum beer business in South Africa.
Diageo's investment for its 50 per cent interest in the joint venture is expected to be approximately $36 million, subject to adjustment. We are also considering the possibility of extending this joint venture in order to maximise opportunities which exist in certain emerging markets in Africa and Asia excluding India.
How do you intend to expand the scope of Diageo's brands in India, given the fact that their presence is marginal in the Indian context?


I will now happily embrace the Diageo portfolio of brands and make sure that the sales and marketing leadership is attained in India. I will undertake a whole range of initiatives to drive the portfolio along with USL brands.