Liquor giant Diageo's $2 billion United Spirits buyout hit a regulatory hurdle after UK fair trade watchdog found it to be anti-competitive, forcing the company to offer selling bulk of Whyte & Mackay business.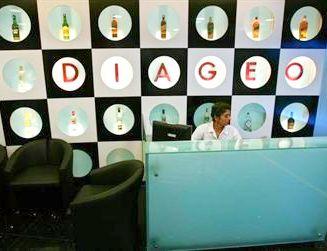 The Office of Fair Trading (OFT) would have a fresh look at the Diageo Plc-United Spirits Ltd deal in the wake of a new proposal made to sell bulk of Whyte & Mackay business to address the competition issues in the British whisky market.

In the UK, United Spirits' subsidiary, Whyte & Mackay, is primarily active in the supply of whisky, besides being a player in other spirits, including vodka.

The regulator said the merger may lead to a substantial lessening of competition in the supply of blended whisky to retailers.

OFT came to the conclusion after analysing evidence including data on consumer switching between brands, economic modelling, and internal documents.

Vijay Mallya-led United Spirits had snapped up Whyte & Mackay for about 595 million pounds (then nearly Rs 5,000 crore) in 2007.

A leading distiller of Scotch whisky, Whyte & Mackay's brands include The Dalmore, Isle of Jura, Glayva, Fettercairn, Vladivar vodka and Whyte & Mackay blended Scotch.

Chris Walters, OFT's Chief Economist and Decision Maker in this case, said the two companies are leading suppliers of blended bottled whisky in the UK, especially to supermarkets and other large retailers.

"Our investigation considered a wide range of evidence and we concluded that the likely loss of competition could give rise to higher prices for retailers, and ultimately consumers," he said in a statement.

In February this year, the Competition Commission of India (CCI) had approved Diageo' majority stake purchase in United Spirits and the deal was worth about USD 2
billion.
The Office of Fair Trading's (OFT) Walters said the watchdog is now considering Diageo's offer to sell the bulk of the Whyte & Mackay business with the exception of two malt distilleries.
The proposed bulk sale of Whyte & Mackay, would exempt the divestment of Dalmore and Tamnavulin malt distilleries, among others.
Dalmore and Tamnavulin brands, its maturing inventory and sale of product from these sites would be also excluded.
As such the proposed undertakings in lieu of a reference will cover all of Whyte & Mackay's blended Scotch whisky brands including Whyte & Mackay as well as its private label operations, the OFT statement said.
Meanwhile, OFT said that a number of retailers have expressed concerns about possible price rises for bottled blended whisky sold in the UK due to the Diageo-United Spirits deal.
Investigations by the British watchdog found that there is substantial competition in the retail sector between Bell's whisky, a Diageo label, and Whyte & Mackay's own-label and branded blended whisky.
However, an analysis revealed that the merger may lead to a substantial lessening of competition in the supply of blended whisky to retailers.
Besides, fair trade regulator considered to what extent other manufacturers of blended whisky were capable of competing with the merged business.
"The evidence showed that other manufacturers did not have, and could not quickly reach, sufficient capacity to offset the loss of competition likely to result from the merger," it said.
Under the deal, approved by Indian fair trade watchdog CCI, Diageo would acquire up to 53.4 per cent stake in United Spirits, one of the largest spirits firm, within five years.