A fourth of the property market is cash-based and this has affected home sales after high value notes were scrapped, reports Raghavendra Kamath/Business Standard.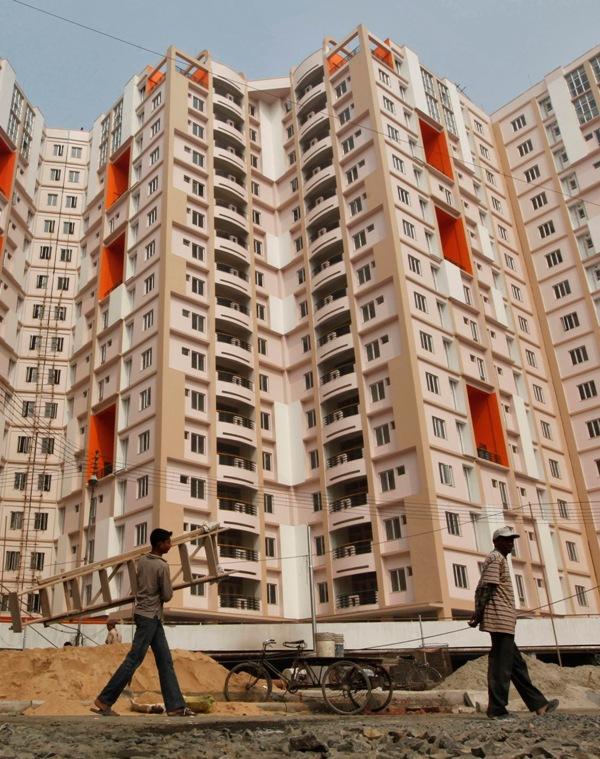 Demonetisation and the Real Estate (Regulation and Development) Act, 2016, kicking in after two quarters could lead to defaults and exert serious pressure on refinancing upcoming debt payments of real estate companies.
Property developers, battling a prolonged slowdown, are caught between demonetisation and implementation of the RERA, under which states should set up regulatory authorities by May.
"The RERA is not everybody's ballgame. Sales will be down, presales will stop and developers need to put money in escrow accounts. The next four quarters will be very tough for developers," said the managing director of a US-based private equity fund.
A fourth of the property market is cash-based and this has affected home sales after high value notes were scrapped earlier this month.
The resale market has come to a standstill and the primary market is moving at a snail's pace because of the liquidity squeeze.
"Demonetisation and the RERA will lead to defaults by even reputed developers. Non-performing assets of banks and non-banking finance companies will rise," said Ajay Jain, executive director, Centrum Investment Banking.
Rajeev Talwar, chief executive officer, DLF, said larger real estate companies would tide over this disruption in sales and liquidity, but smaller companies from the unorganised sector would be effected in the medium term.
Mid-sized and small developers would face a significant refinancing pressure for debt repayments over the next four quarters and would continue to be dependent on expensive funds from private equity investors, said Sushmita Majumdar, director, CRISIL Ratings.
There was a three-fold rise in non-convertible debenture issues at Rs 25,000 crore (Rs 250 billion) in 2015-2016 with the internal rate of return in the range of 15% to 20%, she said.
"Any slowdown in availability of these alternative sources of funding will impact developers," she added.
Home sales fell 22% in eight major cities to 33,304 during the September quarter because of muted demand, according to a report by PropEquity Research.
Launches also fell by 22% to 22,745 from the previous quarter while unsold stocks declined by 3%.
Abhishek Lodha, managing director of the Lodha group, feels liquidity will depend on sales and the progress of construction.
"If a company executes well on these two fronts," he says, "it will not face a liquidity issue."
"With the lowering of interest rates and funds available with banks as well as other institutional investors, there will not be a shortage of money for credible developers. However, unorganised players will face challenges," he pointed out.
Shashwat Belapurkar, chief executive officer, wholesale lending, JM Financial, said demonetisation would affect short-term liquidity because most buyers would postpone purchase decisions.
But if home loans became cheaper the market would see genuine demand returning, he added.
"In the next three months lenders will have funds that are 1 to 2 percentage points cheaper. Until March we expect lenders will be very selective in lending to developers and may not pass on the benefit of cheaper funds," said Centrum's Jain.
Added JM Financial's Belapurkar, "They will be happy to fund the more credible names in the industry."
The BSE Realty Index has lost 14% since November 8 when demonetisation was announced and stocks of big developers such as DLF and HDIL have declined 20%.
"We foresee a major correction in the capital market in next three months. All real estate stocks will hit all-time lows in the next couple of months," Jain said.
Photograph: Reuters. Image published only for representational purposes.