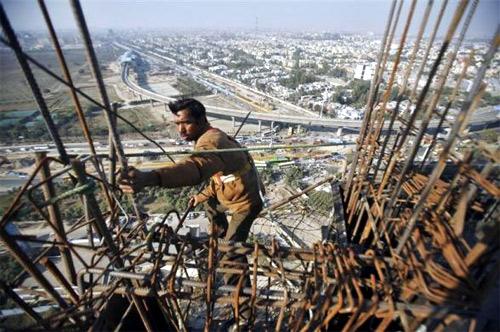 The administration of industrial hub Noida is yet to get almost Rs 5,215 crore (Rs 52.15 billion) from defaulter allottees.
A total of 3,696 allottees pertaining to group housing, commercial department, industrial department, institutional department and residential plots are defaulters in Noida.
UP infrastructure & industrial development Principal Secretary Surya Pratap Singh has now directed Authority officials to issue notices and cancel allotment of plots and properties to such allottees, who fail to repay dues by prescribed date.
Around Rs 2,500 crore (Rs 25 billion) is pending from 48 defaulters of group housing, followed by Rs 2,122.76 crore (Rs 21.22 billion) due from 1,117 defaulters in commercial department; Rs 329 crore (Rs 3.29 billion) against 2,022 defaulters in industries department; Rs 171 crore (Rs 1.71 billion) from 159 defaulters in institutional department; and Rs 92 crore (Rs 920 million) pending from 350 allottees of residential plots.
Singh was reviewing progress made in receipts and recovery by the Noida authority over the last two months during which it, interestingly, had clocked marked increase in receipts.
Of total receipts of Rs 1,780 crore (Rs 17.80 billion) till October this year, about a third amounting to Rs 575 crore (Rs 5.75 billion) were recorded during September-October 2013.
Industries department had collected Rs 107 crore (Rs 1.07 billion) till October 2013 against receipts of Rs 48 crore (Rs 480 million) in the same period last year. Rs 1,107 crore (Rs 11.07 billion) were received by the group housing department till October compared to Rs 1,036 crore (Rs 10.36 billion) last year during the same period.
Singh also held an interactive session with industrialist and entrepreneurs.
Those who exhibited investment interest in UP included food processing major Cafe Buddys, logistics service provider Hind Terminals, project development & management company Overseas Infrastructure Alliance and Applied Materials, an American corporation manufacturing semiconductors, solar products, services and software.