DB Realty has locked in upper circuit of 5 per cent at Rs 98.75 for a second consecutive day after ace investor Rakesh Jhunjhunwala's firm acquired more than 1 million shares of the Mumbai-based real estate firm through open market transaction.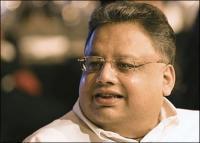 As per bulk data available with the stock exchanges, RARE Enterprises purchased 1.25 million shares of D B Realty at an average price of Rs 90.21
apiece on Friday. This values the transaction at Rs 11.27 crore (Rs 112.7 million).
A combined 150,000 shares have already changed hands on the counter in opening deals and there are pending buy orders for 4.8 million shares on the NSE and BSE.